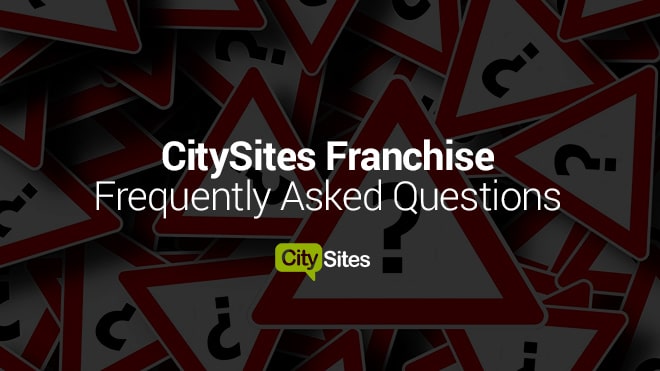 1.How does a website make a profit?
Urban websites under CitySites franchise are developed to make advertising online. Each website of our network has 11 sources of profit in general:
Classic ad banners on a website;
Ad banners inside of mobile apps;
Advertising articles;
Allocation of information in the business directory;
Classified ads;
Classified ads of the special topic (Auto, Restaurants, etc);
Branded webpage;
Native ad;
Ad in social networks;
Special projects.
You can ask our managers for detailed information about each ad type.
2. When will I get a profit?
If you follow all of our recommendations strictly, you will reach the breakeven point in 3-6 months starting from launching a website. You will return your investments in 9-15 months after launching a website.
3. Is the office required?
The office is needed to organize efficient teamwork: editorial room and sales department. Without an office, this project is unable to evolve dynamically, and can not have any commercial success.
4. What team should we have?
Employment is made individually for every city. It depends on the city's population and the number of advertisers. As usual, the team starts from 3 for a small city (population less than 100k), and from 15 for larger cities (population more than a million).
5. What will I get for an initial fee?
Initial fee contains:
License to work under CitySites brand;
A complete tutorial about this business (Book Of CitySites and full access to our online university);
Set of branded materials (office design, templates for outdoors and online promotions);
Full support on your first steps;
Development of the website;
Development of mobile apps;
Teaching webinar for our partners.
6. What is royalty?
Royalty consists of:
The launch of urban website project;
Technical support by our team of developers;
Filling the website with information about weather, currencies, horoscope;
Business consulting via Skype or e-mail;
Regular updates for a website and mobile apps.
7. What are the items of investments?
Investments consist of:
Initial fee;
Office rent;
Communal payments, landline, Internet, etc;
Furniture (tables, chairs);
Hardware (PCs, printers, etc);
Salary.
8. Is another design of website possible?
Each website of the CitySites network has united style of decor. Differences between websites are minimal: logo or header which describes showplaces of the exact city. Therefore, we provide the only existing concept of design.
9. Can I expect any feedback if I have questions?
Our partners are provided with full support. Department of support is ready to help you every working day from 9 AM to 6 PM, GMT+2. The duty network administrator can deal with any technical issues after hours. Support and assistance are one of the strongest sides of the CitySites franchise.
10. I have any experience running such a business. Can you provide some literature?
At the very beginning of cooperation all of our franchisees get a full pack of documents:
Enterprise book, which is written by the founders of CitySites. This is a step-by-step manual intended for business development for several years. It contains all of CitySites' experience and useful recommendations;
Manual for website's administrative panel;
Access to CitySites' online university. It has complete information about our franchise.
11. Are there any educational programs?
Our new associates are taught incessantly, our existing staff is trained by narrowly focused programs.
The online university of CitySites is available for all our partners. Our educational platform (theory, practice, tutorials and test tasks) is oriented to get information as soon as possible either at the beginning or during the cooperation period.
12. How is cooperation formalized legally?
The partnership is formalized as an agreement of software lease for two years, available to prolong. Requirements of a country's legal system are considered.
13. What are the duties of the partners?
According to the contract, franchisor:
provides software and additional materials (services, recommendations, tutorials, etc) for franchisee;
is responsible for support and help with business questions.
Franchisee engages to follow recommendations of the franchisor, to use the software legally, to contribute in time.
14. What additional help can I get from the franchisor?
According to Standart and Premium franchise package, you will get next additional services:
News-line editor;
Creation of individual business development plan;
SEO;
Instant SMM-promotion.
In general, it depends on your capabilities and resources (both human and material). You can order some works instead of doing on your own. Additional services are provided for at least one month.
15. I have my own website. Can it be connected to your network?
You can transfer your existing domain and content to a new website. Direct links, SEO, traffic will be saved. Usage of our engine is a must.
16. Can I make offers of improving the website?
Sure, we are opened for reasonable offers. But we can make changes for the next product version due to a large number of partners.
17. Can result of other partner influence on my portal?
Positively only. There is an index of network sales – the number of ad orders throughout the whole network. Our partners have passive profit through that.
18. Can I use partner's ad services?
Yes. You can place ads for free in the CitySites network.
19. Is it possible to maintain a city portal for one man?
No, you will need an office and people to form editorial and sales departments.
20. Is it possible to run a multilingual portal?
It works with a single language by default. However, we can provide multilingual support. It is free but requires some time for development.
21. Is it necessary to legalize portal as mass media?
Registration is not required until 1000 visitors per day. You will be provided with the help of franchisor and other partners.
22.Who owns the domain of the website?
At the very beginning, you chose its name. After that, we register it, fund it, provide support. You, as our partner, have the right to use it during the period of partnership. However, CitySites owns this domain in general.
23. Why should I choose CitySites franchise?
This is a quite original high-marginal business. You get a modern cross-platform technical platform, support for the whole period of cooperation and a lot of other unobvious features. By some attributes, this franchise is unique.