Good afternoon, dear friends!
We always tried to make the material on our blog interesting and useful, and now we will add more transparency :)
So, an interview with Tatyana Prus from CitySites
Today we will introduce you to a person who has been working in the company for 7 years and holds the position of head of the sales department in the Odessa branch. She will share her successful sales experience, building the department's work and about her own methodology based on 10 years of experience.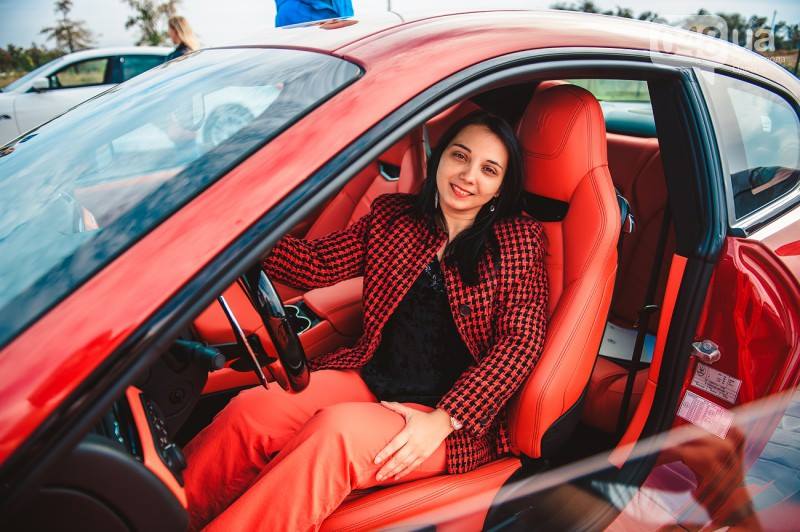 Hello!
My name is Prus Tatyana, I am the head of the sales department, website of the city of Odessa. I found myself in the company exactly 7 years ago at the age of 22 years by accident. At that time I had work, but it did not bring anything good, not even a salary, the company owed the third month to the employees, and I decided to quit, and as Ugway teacher from the cartoon Panda Kung Fu said: "Accidents are not accidental."
A little history of how it all began:
In 2009, many of us remember that chaos and confusion reigned in the country. It was the height of the closure of the business and layoffs. People held on to their jobs, even without salaries. One of my last working days, I got a call from a girl named Ninel (site manager) who is recruiting staff.
From the first seconds it became interesting for me to learn more, but it was not easy, since the flow of information flowed not in a river, but in a waterfall, and from the whole conversation, I was able to catch two facts:
This is a new company that sells on the Internet and I'm waiting for this position in the office tomorrow. I still don't know how she found my resume 2 years ago, and I agreed to an interview.
First of all, the company intrigued me with opening a branch in Odessa at the peak of the crisis, with minimal advertising prices and a high interest rate on commissions. After the interview, I immediately started my managerial duties, i.e. Call the customer base and talk about the benefits of advertising on the Internet. I also called my guys from past work who were interested in advertising, I immediately made an appointment and made several contracts.
As it turned out later, after a couple of days, I was told that the site is in test mode, and all employees still need to undergo training for a week before starting work.
It was somehow unusual for me, as for a person with work experience of just over three years, in sales of precisely advertising, TV, radio, outdoor advertising, a printed directory of enterprises, all this I already went through, but agreed to find out- something new and continue to work together with everyone.
I'll tell you a secret, I was a very lazy manager, and it seemed to me not serious to travel around the city, collect 100-200 UAH from clients every month, and I don't need to be a mathematician to calculate how much work needs to be done to get at least more or less good salary.
Therefore, from the general price list, I mentally deleted the "minimum" package for 50! UAH per month. When I found out that in the main office they paid 30 UAH at all, I was attacked by a fit of laughter and shock in one bottle. Everything is known in comparison, and there was no exception. In our city, at that time, for example, the prices for radio were from 450 cu, TV 750 cu, boards from 100 cu, to say nothing, business cards were more expensive than our online advertising , with a bunch of opportunities for posting information.
In general, I saw the prospects of earning and offered only annual packages. Of course, the number of failures was large, but it was worth it! A little later I will dwell on the topic of working with objections, as it was with me, what mistakes you made, perhaps you will recognize yourself in them. I hope my experience will be useful not only for beginners, but also for experienced managers.
Each of us came here to earn money, to realize our dreams, to be able to travel, to develop. Especially for you, I will slightly open the "kitchen" CitySites and tell you the maximum about how the work process goes. In the near future you will find the following publications:
"How did it all begin?"
"Failures, disappointments, and achieving all of your goals: a personal success story!"
"How does morning start?"
"Do I need to prepare for calls and how to be the most productive?"

"How to successfully sell ads on a site with 16 people a day?"
"How to use an effective sales system today? Author's technique from 10 years of practice. "
"How to learn to earn big money without losing faith and enthusiasm?"
In order not to miss anything, sign up:
Vkontakte
Facebook

Thank you and see you soon!