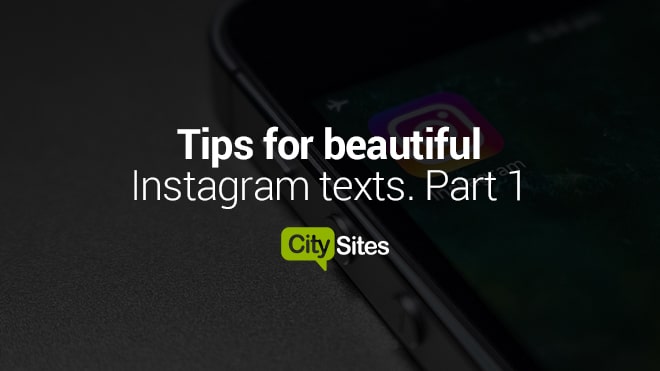 In the CIS countries, many believe that Instagram is created for text and signatures, but first of all, this is visual content. In the West, many do not publish text at all, but focus only on the visual part of the content. There are few who read signatures and even more so long texts under a photo with reflections and quotes. However, we are not in the West, but our people are reading, so let's figure out how to write correctly on Instagram.
Create an attractive Instagram photo caption:
If you don't know where to start, then "so, in short, b ***" is a very tempting phrase. This is not a joke, such expressions help to remove the psychological barrier. Of course, that it will need to be edited before publication. Simply replace the letters with characters or three dots. If such communication seems rather rude, then it can be replaced by the words: "Count it!", "Imagine!", Etc.
Letter to a friend from his CA. Many beginners have no idea what to write about. The story of how they drink coffee seems to them an absolutely stupid idea. In this case, you should be advised: speak with your CA as with your best friend. Talk about what happened easily and without stress.
I don't always want to write. And some do not want to write at all. Look for yourself, even if at all trainings and courses on SMM they say that you must publish every day. You can choose any format for yourself: comic clips, videos and much more. The main thing is not to be limited to standard frames, but to look for new opportunities for yourself.
Holy paragraph! Probably, everyone faced the problem of paragraphs ... It is necessary to separate parts of the test from each other, especially if it is a long post. No one will read the continuous canvas, even if it is super interesting. Now there are many programs and bots in the Telegram that help to make beautiful and readable text.
VERY IMPORTANT ITEM. One thought in one post. Do not mix horses, people and chebureks in one post. When the text is simple, it is read quickly and simply. What else does a modern subscriber need? There is one rather monotonous exercise that will help to formulate one thought in a post. You need to ask yourself questions:

What is the purpose of the publication?
Does the text fit this purpose?
Go through each paragraph with the question: "Does this paragraph follow a common goal?"
Go through the same question for each proposal.

What to do with large texts? It's best not to write. Do not publish more than 2,000 characters. But the question remains open. What if big text? You can grind it into the photo gallery (carousel) or send it in comments, but today the idea with comments is out of date, no one wants to open 100,500 comments to find a continuation of the post, except that this is a terribly interesting story (and then, not a fact!). It's best to drive the rest of the post into the carousel. So it will be easy and simple to find a sequel.
Subtitles. Many subscribers watch videos at work or in bed when someone is sleeping nearby, so they cannot turn on the sound. Duplicate voiced subtitles below. This will significantly improve the statistics of views and reactions to the video in both the tape and the story.
Write stories about people. Let it be friends, customers or just your stories. Such posts go to "Hurray!" And they write much faster and more interesting. In general, Storytelling is a separate topic on which it is fashionable to write a bunch of text, but remember one thing. Stories - An important and powerful tool.
Tell a "friend" about your ideas, what you do, the benefits and benefits. Write a "letter to a friend," and then combine all this into a posh post.

This is quite boring and unusual, but it frees up the text and helps to make it more targeted and enjoyable to read. Naturally, everything that does not meet the goal must be removed from the text.
The CLIPS application will help with video processing and subtitling.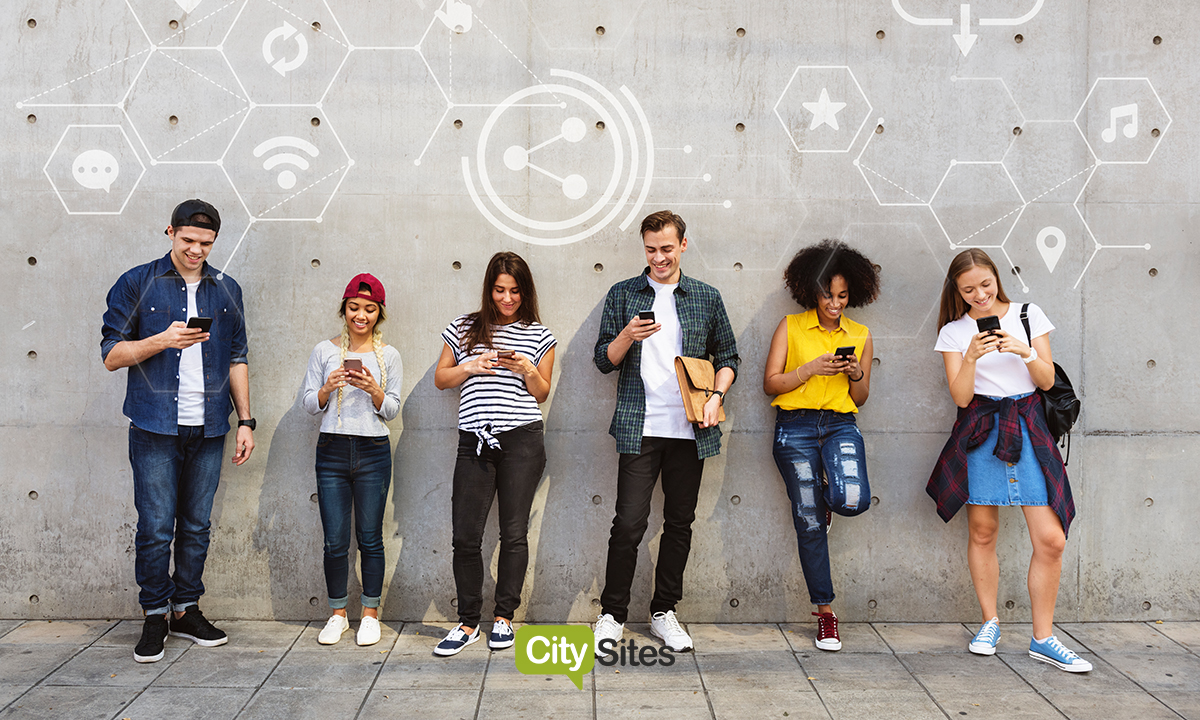 We will give the remaining tips a little later, because many letters are tiring! Wait for the second part, and now remember that you need to work on the text every day! Study blogger posts, take courses and training, write, write, and write again. It's not necessary to publish, but write and everything will work out.
Learn more about our finished product business can on the main page.