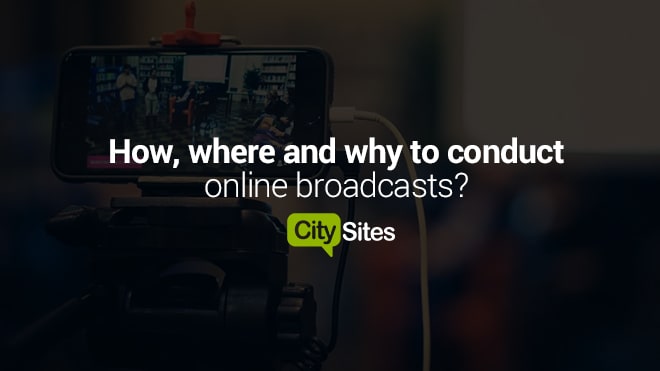 In our age of advanced technology is a sin not to use the power of the Web to popularization of your own site as an advertising product. Especially since It is incredibly simple and effective.
Gone times when the monopoly on live video broadcasts from any important The events were owned exclusively by television companies. Today to broadcast directly from the scene, it's enough to be on time place and take out your smartphone from your pocket with a quick connection to The internet. In this article we will talk about how to organize Live broadcast and make you wonder why you are not yet do it.
Why is it worth accustoming visitors to online broadcasts?
Basic consumers of your site's information live on the Internet. Therefore, to outperform competitors in providing an information product, to you you need to be the first in everything. Refers to responsiveness and quality. news feed. The first one to report is the author. Who first posted news on the site, he gets the most views.
obviously that writing news text, selecting a title and publishing on the site takes some time. Cut it hard, possible tricks in voice dialing and publishing from a tablet is good, but not perfect. Everything rests on the human factor.
short Live streaming can solve this problem. After all, you can convey ongoing events to the townspeople in real time! Is it worth it Explain how this will set you apart in the eyes of subscribers and visitors?
Let's say rally spontaneously gathered in the city under the walls of the city hall. You, finding yourself in the very center of events, take out your smartphone, create a broadcast (how we will write this below) and start shooting. Share the stream in social networks. Thus, you kill two birds with one stone: You are responsive and your product is exclusive ! These two whales of popularity on the Internet in no time will exalt your ranking in the network space, leaving other competitors far behind.
how As a rule, the news of a sensation flies on the web with lightning speed. Likes and reposts do their job. As the web roams news from user to to his friends, and from them to other subscribers. Browsing Audience your broadcast will grow exponentially without requiring You no extra effort.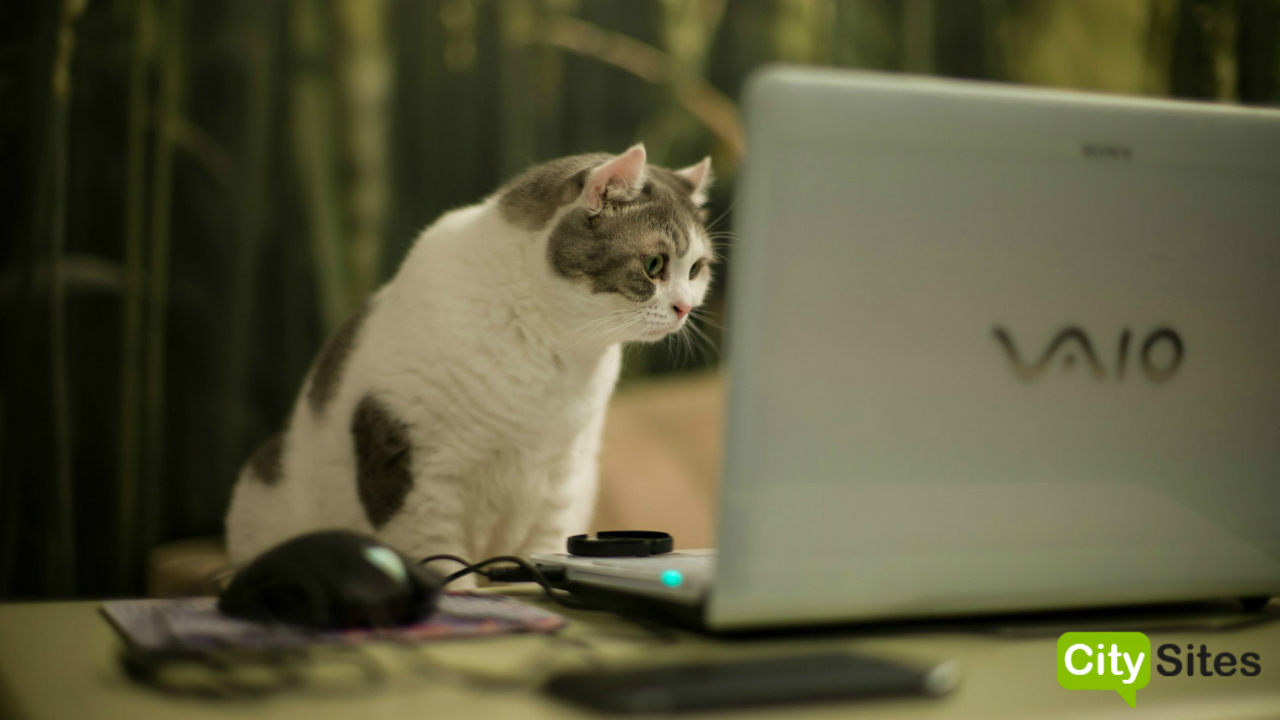 Broadcast Benefits
Let's consider the benefits of having regular exercise broadcasts. Perhaps you already have in mind a counterargument that views somewhere not with you - this is nonsense, because there is no visit to your site. Let's get into the details.
If we discard the issue of monetization, then the city's site is from CitySites, As a rule, it acts as the authoritative online media of the city. AND coverage of city events is your job and some duty in front of society. The higher the broadcast coverage, the more people recognize what event is happening right now in his city. Perhaps at stake there may even be lives.
The completed broadcast is video content for the news
Worth to say that we live in the era of video. The popularity of YouTube is superfluous the confirmation. Search engines will prefer to give video material to the top ( more unique) than without it. Even without these factors, it is obvious that for an information resource, the presence of an event video confirmation is simple the fattest plus. This adds credibility to the site and confirms veracity of words in a news article.
The rapid growth of subscribers to social networks
People very willingly share the broadcasts. If a channel / group a person saw for the first time, it's likely that he will subscribe to you.
Great the number of live subscribers in the guaranteed guaranteed traffic gives to To your site. The article does not provide a description of the details. monetization, but it's clear traffic is the organization of your income + the ability to find more advertisers specifically for paid posts in social networks.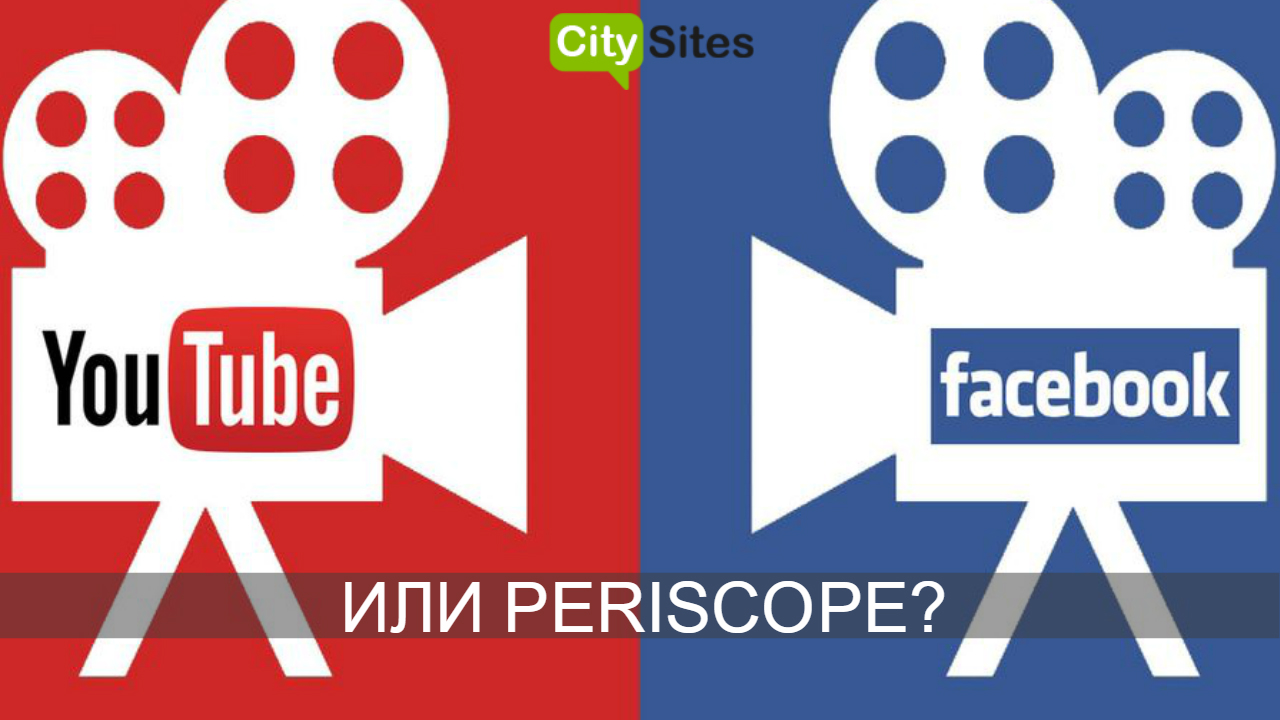 How and where to stream online?
for online broadcast of what is happening is not necessary to be a seasoned journalist or possess the skills and knowledge of a professional special correspondent. The main thing - broadcast from the very center of events, give viewers the opportunity to watch an event in real time, without leaving home, being in transport or even in another city. And hold the phone horizontally.
Where to spend?
on the moment of writing the article (end of 2016), there are enough such services lot. We will consider only the most famous and convenient for online streams. There are three of them.
Facebook
The largest a social network relatively recently (April 6, 2016) launched service for broadcasts. Functionality allows you to create an online broadcast as on behalf of your personal profile, so from the group (this is important). Maximum broadcast time - 90 minutes, by connecting the API you can show video non-stop. There are convenient statistics (allows you to make conclusions later), comments scroll through the list (do not disappear as in Piriscope).
YouTube
largest Video hosting is a great place to broadcast. Can easily share them, and many people know how to do it. Of the disadvantages it is worth noting some difficulty in setting up the first broadcast from a smartphone to ordinary user.
Periscope
in 2015, this application just blew up the mobile market. Many annual final ratings of applications gave him first place, or placed in the first three. This indicates a high interest in this platform, as a result, to the audience.
on our opinion, through this application the easiest way to organize broadcasting, the application can show broadcast push notifications to subscribers, broadcasts are assigned a geographical location.
Recommendation CitySites : we We recommend using Facebook or YouTube. Most likely two broadcasting will be impossible, therefore, one instrument should be selected and use it constantly. If you say exaggerated, then you have to the choice of which channel to promote: Facebook, Twitter (Periscope) or VKontakte / Odnoklassniki (YouTube). When broadcasting is very an important role in creating a "virus" is played by push notifications on a smartphone and in browser This greatly increases coverage. In this regard, everyone wins Facebook, but only if your group is pretty hyped. However in CIS more use VK and Odnoklassniki, therefore, most likely YouTube is the best choice.
What are the online streaming rules?
in at the beginning of the broadcast, pick up a good title, in which do not forget mention the url of your site at the end of the name and put the link in description. The name should be relevant to the event, as well as catchy. You can focus on the description only if time permits, and you you're definitely not missing anything right now.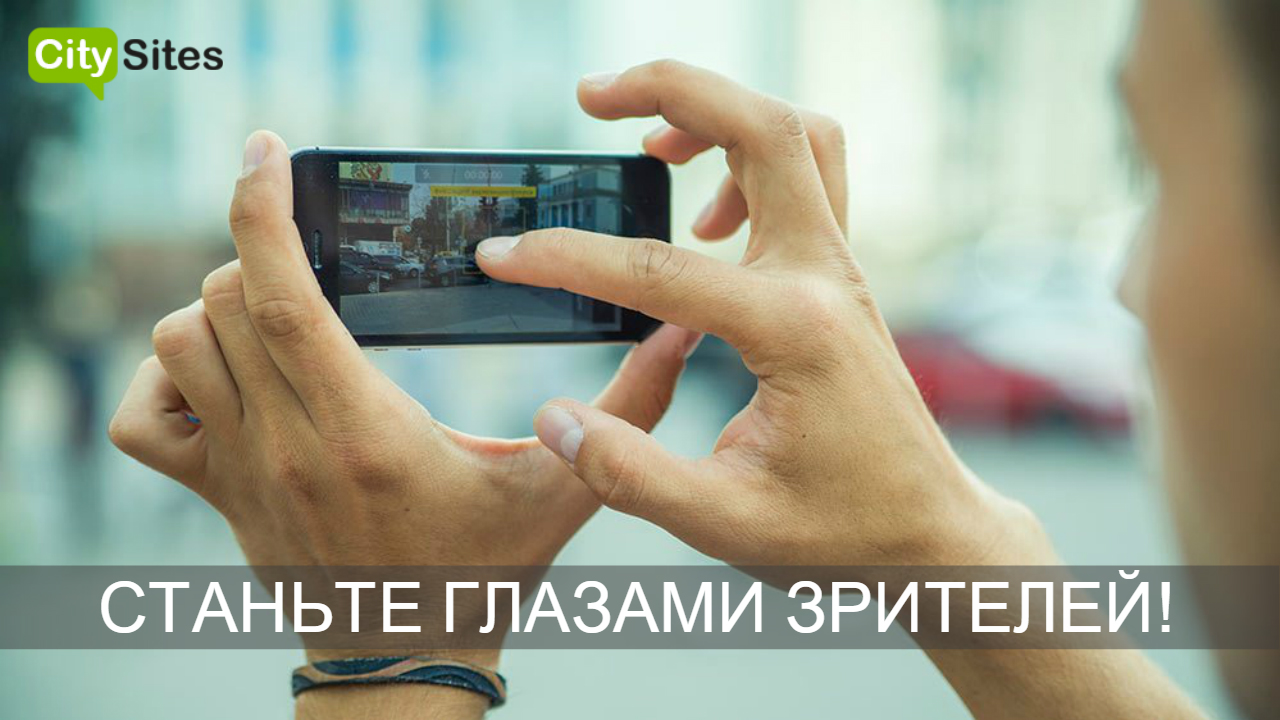 not try to comment and analyze the event. In the online broadcast it's not obligatory. Just become the eyes of your viewers for a while. You can make a comment only at the beginning if you haven't photographed any key incident. Show them what you see for yourself. Let them remotely become a participant in what is happening. And they will draw conclusions themselves.
And do not forget about your own safety!
Broadcast camera and device requirements
Quality doesn't play the most important role, so practically any a smartphone no older than three to four years. Video resolution is desirable not less than 480P. Availability of fast 3G / 4G Internet with good tariff plan and a full battery charge. To prevent the smartphone from discharging, It is advisable to get an additional external battery.
But you're not always in time ...
Of course, constantly appearing exactly where you need it will not work. To do this, you can conduct scheduled broadcasts.
This is a separate topic is timing. If your plot is planned, not spontaneous, it's advisable to announce the broadcast, place ads on social networks and on the site so that at the same time the maximum number of users.
Not bad, if the broadcasts are of a systemic nature: on a certain day and time. So viewers will expect the next video and, without tracking announcements will be connected to the broadcast at the scheduled time. Reached the effect of your favorite series, a habit is developed.
in live events watch concerts, sporting events, political debate, news, conferences, lessons, etc. But the direct broadcasts always have the effect of unpredictability, unplannedness events. Here it will no longer be possible to cut or mount the plot. But with on the other hand, this is the beauty of broadcasting.
What do they say about the broadcasts?
Marketers say more than half of America's small businesses last year attributed live broadcasts to the most effective methods product promotion. In the same year, many entrepreneurs significantly increased their investment in this segment of advertising. Future Webcasts are promising. Already today on this promotion method brand and goods are betting on the largest companies in the West. Why and You can't occupy a niche not yet occupied?
You can learn more about our existing business on the main page.