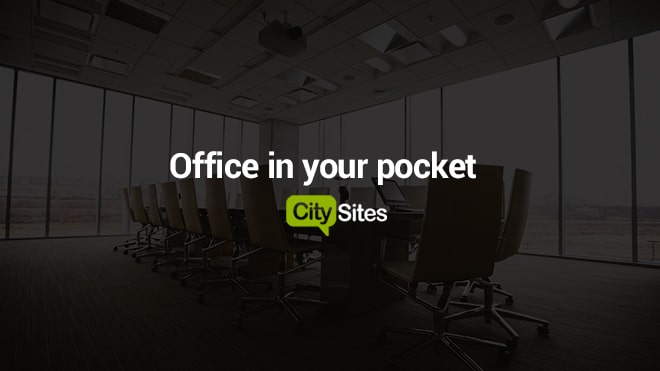 Time - money. These words of Benjamin Franklin over the years have not lost their relevance. The pace of modern life is faster and the price of every minute increased. But technology does not stand still. And a small smartphone, by in fact, has become a mobile office that allows you to do business from any points of the planet.
In this article we have put together mobile applications that will help save time and increase the efficiency of your business.
1. Planner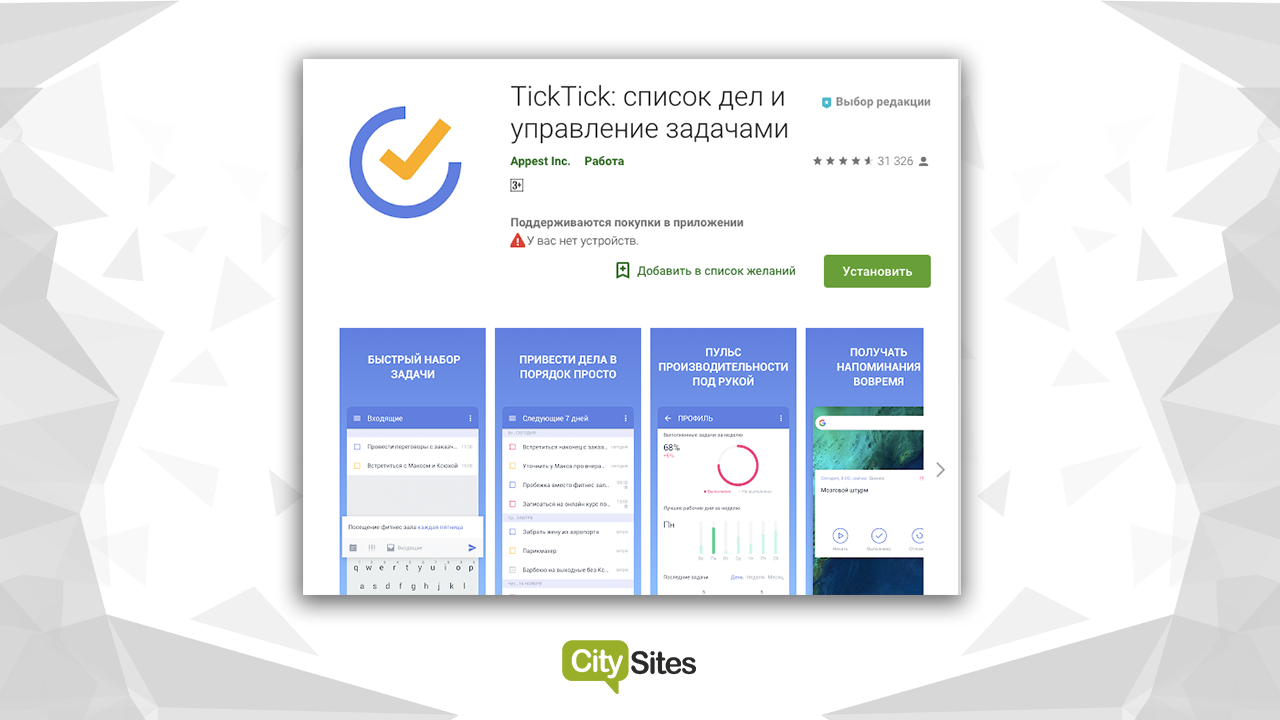 Thanks your assistant runs the risk of looking for a new assistant for this assistant work. After all, he will keep in memory all your planned affairs, set tasks, spontaneously arising brilliant ideas; will remind of an important meeting, a friend's birthday, and an appointment with the dentist. FROM with the help of the planner, you can delegate things to subordinates, and then monitor their joint work, and control its implementation. And also he will collect statistics for you, analyzing which you can increase your effectiveness.


TickTick from Appest Inc., for example, is compatible with 10 platforms, and even works in offline mode. Designed for users of Android and iOS devices.
2. Currency Converter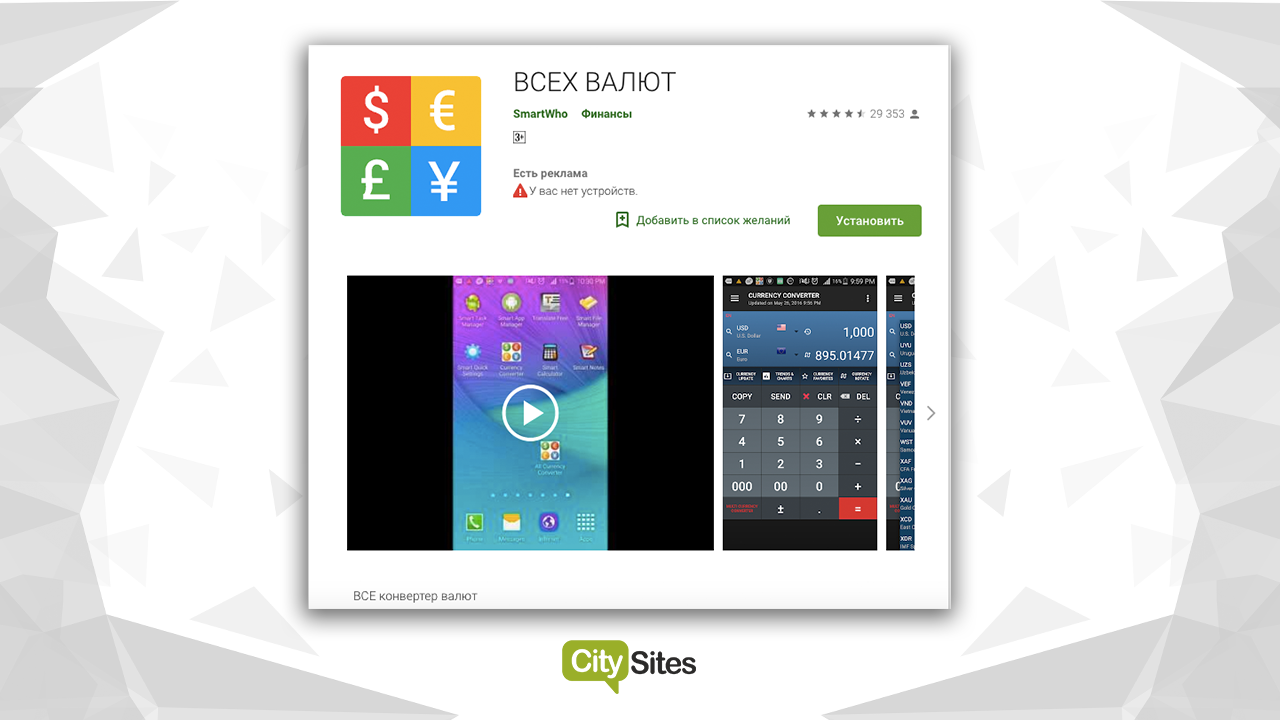 Forget about calculators. This convenient application always knows the current course. currencies, and not only for nat. jar. He collects information on all to the banks of your country, as well as from hundreds of exchange points, and instantly will inform you of the fluctuations that have occurred. Some applications monitor prices to drag. metals and fuel, keep track of important economic news.



For example, a converter from SmartWho knows the exchange rate of all world currencies, and tracks it in real time. Ideal for business and leisure travelers. To users iOS devices: Currency Converter from Discover Ukraine LLC.
3. File Storage
To all documents, files, photos and video materials were always at hand, it is not necessary to carry them with you on electronic media. They are as in a safe can be stored in cloud storage. It is much more convenient and more reliable than usb and micro sd.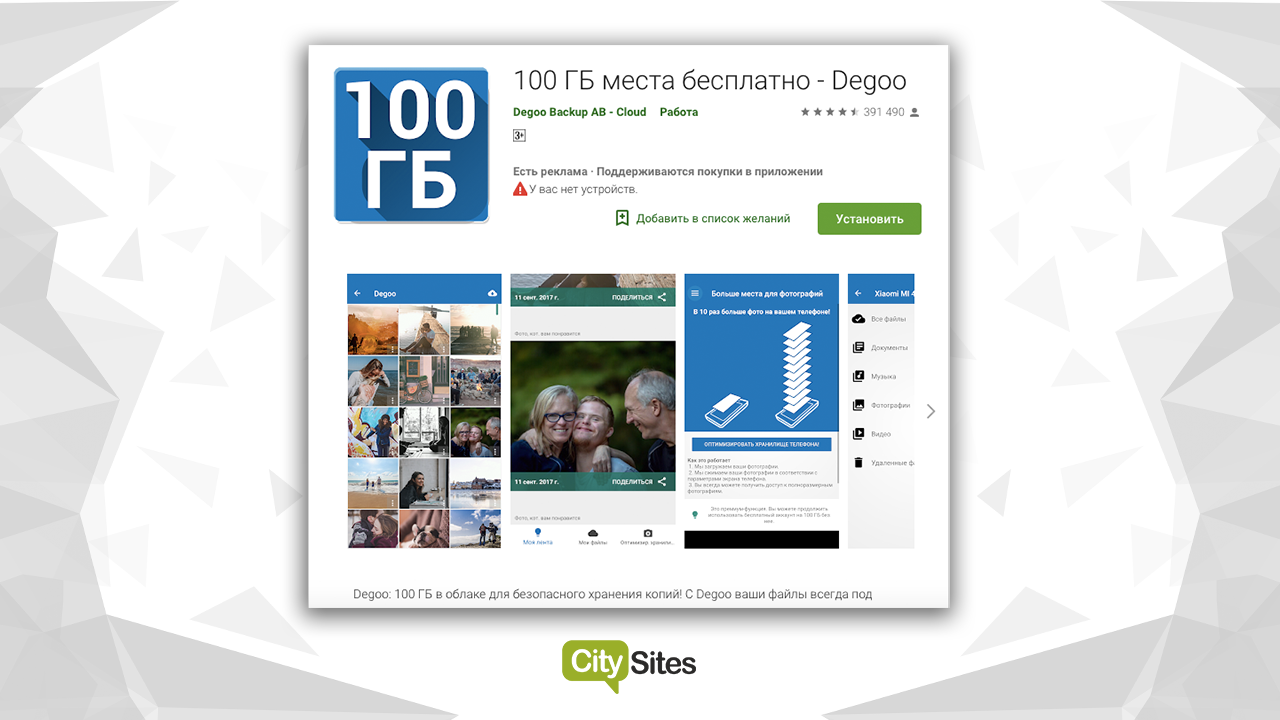 100Gb offers its users the application Degoo . It automatically makes three backups of each file, which can be stored for life (PRO version)! Access to them thanks synchronization is possible from all your devices. Also do not forget about all the famous Google Drive storage.
4. Translator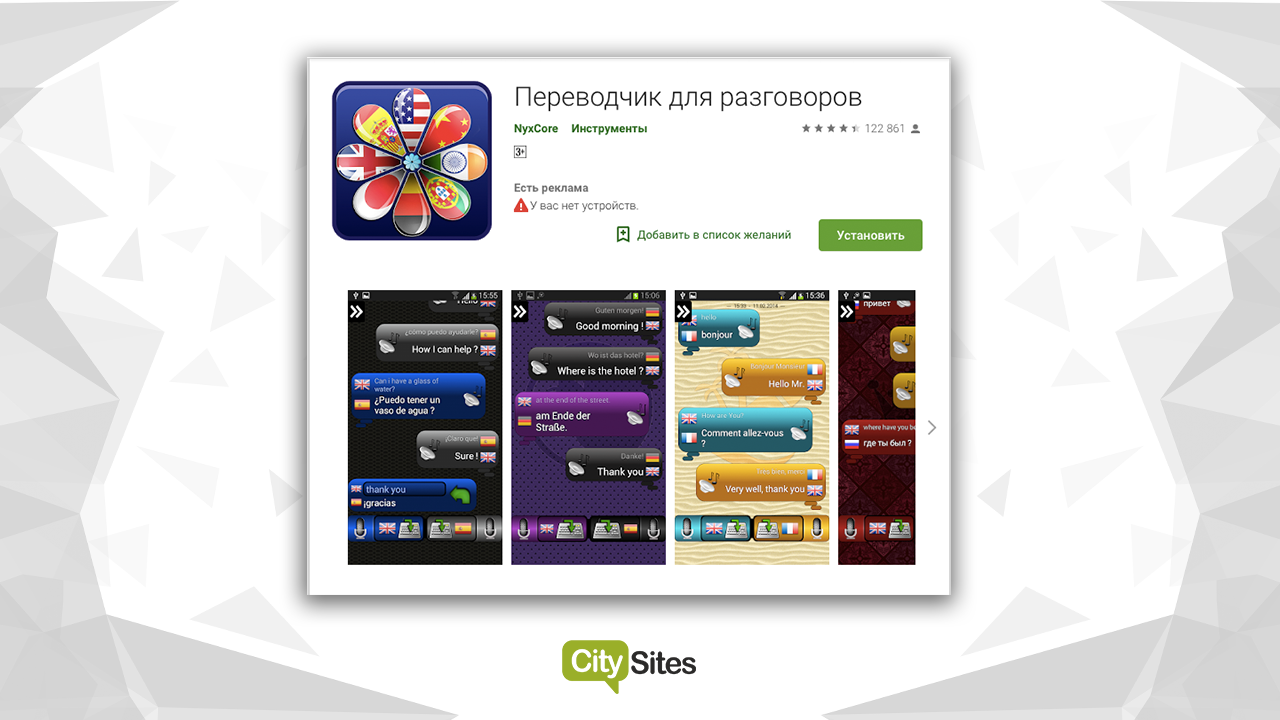 Until what technique has come! You don't need to be a polyglot to communicate with foreigners in their native language. Just install on a smartphone voice translator.


NyxCore easily copes with hundreds of foreign languages. He translates the whole phrases, keeping their meaning. With it, you can translate speech into text, and on the contrary - text to speech. Negotiate, chat in messengers, say voice messages.
To lovers iPhone also offers a large number of different translation applications. For example, Speak and Translate - true, the main functionality is available for a fee.
5. Reader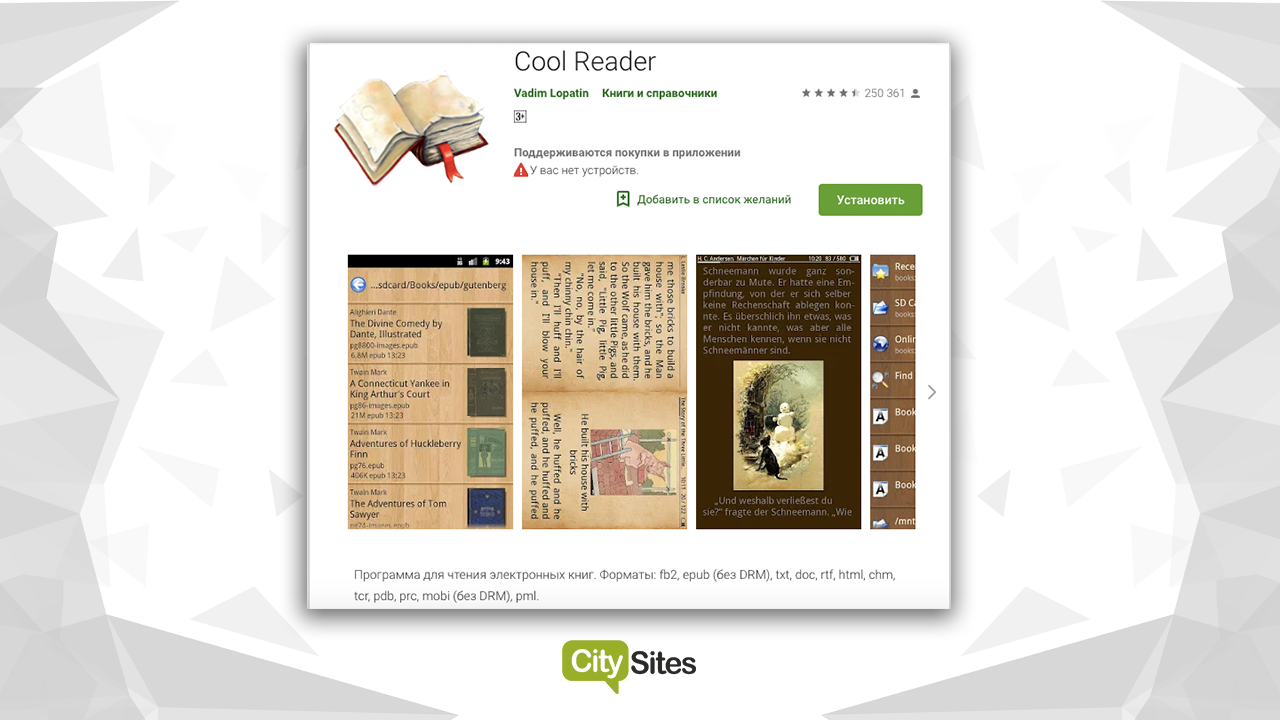 so called a reader is simply an irreplaceable thing. View report use the dictionary, browse through the tax code or read "Capital" of Marx can be directly on the screen of your smartphone. Cool Reader from Vadim Lopatin copes with all common formats, including FB2: CSS stylesheets, tables, footnotes. Allows you to make notes, highlight important fragments, use bookmarks, browse illustration. He can even read you aloud.



Members iOS platforms do not even need to look for a third-party application, because The standard application of the Book is a convenient and functional reader.
6. Virtual Assistant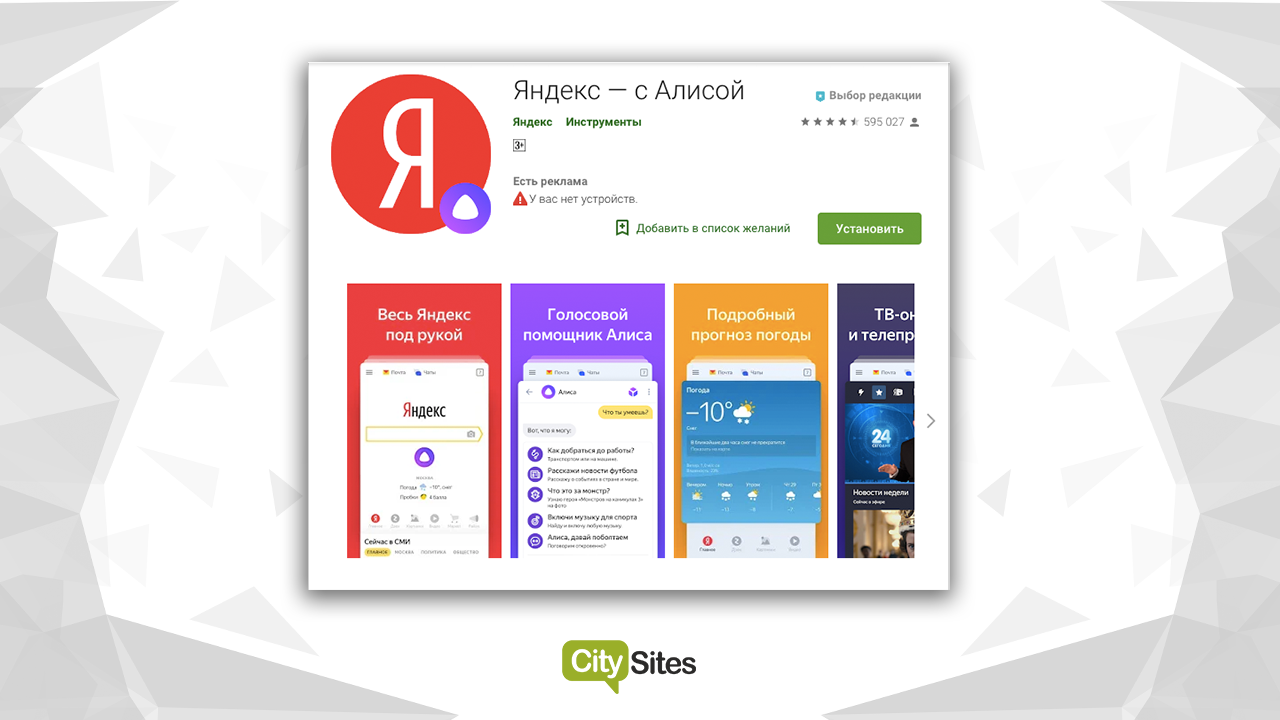 Alice's voice assistant from Yandex, aware of the latest world events, knows the weather forecast, routes and timetables of public transport. She will help buy air tickets, book a hotel room, find the address you need and find anything on the Internet. Alice is not a stupid car with template answers. She is able to maintain dialogue and improvise: the neural network helps her in this. Available to Android users iOS devices.



Under Business Google.play and Work AppStore convenient and functional applications will find a designer and blogger, photographer and store owner, accountant and freelancer. Development of a business plan, accounting of goods, 1C accounting, logo design and photo processing, mobile banking, messengers and much more can fit inside your a smartphone.

Read also: "Christmas mailing lists and more ".