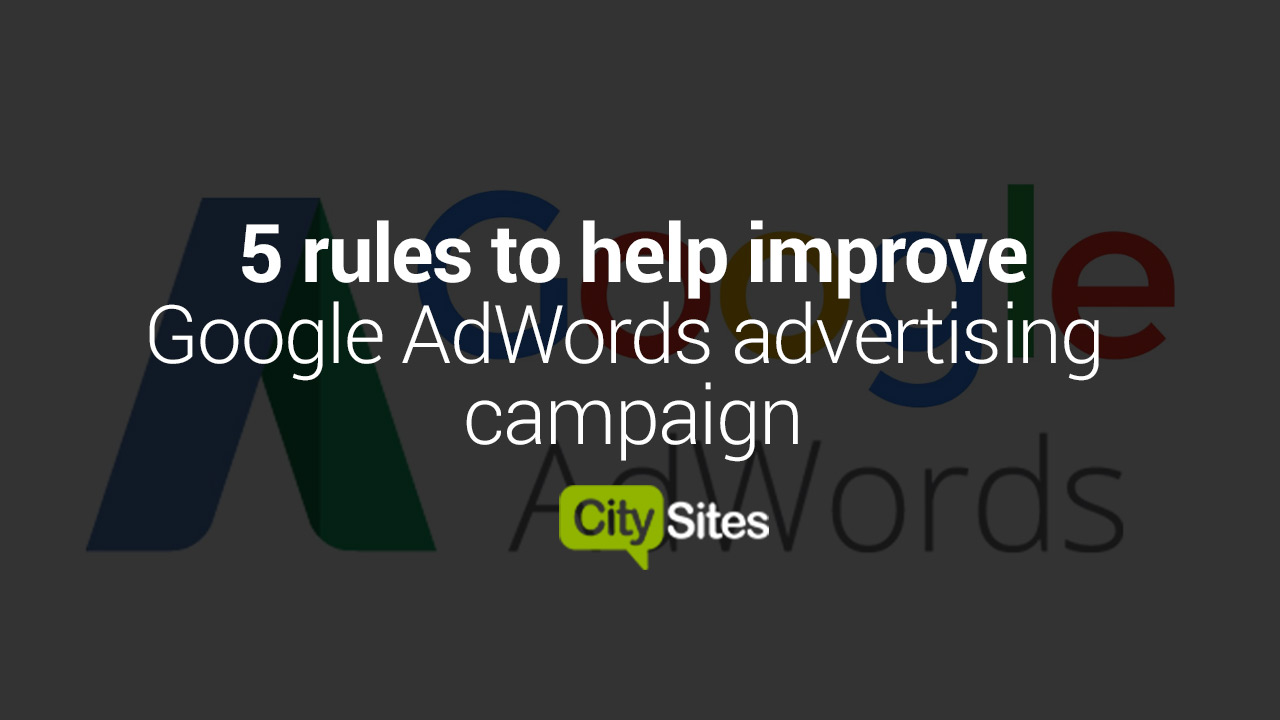 It's no secret that contextual advertising in Google AdWords gives good results in the growth of turnover. Someone prefers to customize everything himself, someone - appeals to experts in this field. Anyway, today we want to share with you the rules and secret features of setting up this type of advertising.

1. Preparatory work
Analysis of TA: you must clearly know for whom your advertising campaign is created, then it will give the maximum result. A clear hit the target will give a high conversion of the site and the return on contextual advertising.
Its positioning: when someone asks: "And what are you differences from others?". You should not think, but should already know your key features.
Competitor Analysis. Thanks to this step, you can make your Google Adwords ad different. Stand out.
Work with landing pages. Where does a potential customer go by clicking on an advertisement? The page must be ready: with contacts, available feedback form, beautiful, well-groomed and optimized.
If possible, discuss the "sales funnel". More about the funnel in another article.
2. Set up keyword masks and select keywords.
This is a standard procedure for setting up a campaign, we will not dive deep into this, however, we cannot keep silent. A keyword mask is all options for how your offer can be found. First of all, they are taken from the head. You, as a specialist, must yourself understand how customers will search for your product online. Based on this we set up the main keywords, which should not be 10,000, otherwise you will not fit into any budget. Choosing the best in order to test the performance. As a matter of fact, the selection method is very effective, since some keywords may be relevant for competitors, and others for you, and this is excellent.
3. Set up cross-targeting
This is cool stuff in related resources. Applications, Youtube channels, various videos can be potential platforms. Targeting is divided by topics, keywords and sites.
So, resources of a related subject will be determined by keywords, and there your ad will be shown. For example, if keyword is "children's clothing", then advertising will be placed on the resources related to clothing for kids.
Site targeting allows you to select the resources that you consider necessary to show your advertising.
You can customize targeting by audience (for this you need to clearly understand the interests of target audience), and also make a combination of several.
4. Creating a creative attractive ads
This is perhaps the most interesting part of creating advertising. There are no clear rules for "creativity". Remember, you must hook, by picture or slogan - it does not matter. Probably, many people know the design studio of Artemy Lebedev, which is listed in search results of google not at all with the genius of its graphic craft, but with three words "Long. Expensive. Fucking awesome (to put it mildly)" If you don't know what we are talking about, it's time to google it.
5. Budget control
It happens that the daily budget is completely diverged, and the advertising campaign is already limited. In this case, reduce rates or increase the budget, otherwise the conversion will be small, and the price for advertising is high. Of course, if your rate is so low and there is nowhere to go down, then leave everything as is. In addition, limit your number of hits, so you will increase coverage and keep target audience from over-showing your ads, which is extremely important. Optimal 5-7 hits per person per day.
Key features for your advertising campaign:
Target "all languages", this will give you an influx of foreigners who have come to your country and are looking for a product. This can increase your targeted traffic by 3-5 percent.
Do not advertise on smartphones websites which are not optimized for mobile devices. This is a waste of money.
If you work across the country, then create different campaigns for different cities.
Expose the end of the advertising campaign, if there is an advertising event (concert, event, seminar).
Use remarketing.
Every 3-5 days find new negative words.
Remember that an ad is a kind of filter for target audience. What you offer is what they take: offer discounts - those who want to save will come, propose solutions to their problems - there will be those who are willing to pay for it.
And may your advertising always be on top!