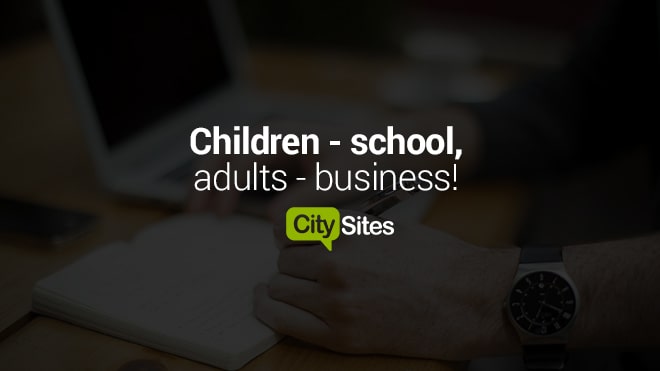 "August should be appreciated slowly, like pear liquor. Pour into a small glass, drink a drop, and look through the glass at the sun ... And I conjure you, well, don't yell at all corners: "Oh, here is August, here is autumn"
Ray Bradbury
Appreciate the last days of summer and get ready for the beginning ... Autumn is the beginning of a new year: someone goes to kindergarten, someone goes to school, someone starts a new adult life at the university. For many corporations, the beginning of autumn is the beginning of a new financial year. In some countries, traditionally the fiscal year begins on the first of October: it's time to set goals, new plans and climb the heights of success. This is one of the most productive periods of the year, because everyone after the vacation is rested and full of energy. Right now, you can understand a new business and discover new doors. But what is there to pay attention to?
According to AKAR, in the first quarter of 2019, almost all segments of the advertising market began to fall, except for online advertising and Out of Home (outdoor). Moreover, the decline is quite significant and for some segments reached -18% compared with the same period last year. But the volume of online advertising grew by 18% compared to the same period. Based on the trend, the growth of this segment will increase every year. That is why it is worth paying attention to industries related to online business. The options may be different: online shopping, insurance, content projects, software and application development, creation and sale of information products, online radio, creating a social network, message boards, tour selection services, online media and city sites.
A city site business is easier than launching a rocket and more interesting than sitting on a couch. A very profitable investment, and here's why:
You will be recognizable in the city.
You can influence certain market segments within the city.
You'll have a personal advertising and media channel.
An additional platform for promoting your ideas and current business.
Different ways to monetize through online advertising.
Forge and strengthen ties with key city entrepreneurs.
Unlimited barter opportunities.
The ability to diversify risks.
With a competent approach, profit from such a project easily starts from 1000 cu per month.
In fact, there are two options for the development of events: starting from scratch yourself or acquiring a turnkey business. Frankly speaking, starting over now is not easy, especially for people who have never encountered online business. You need to be alert 24/7, develop a website and take care of ongoing technical support, develop a mobile application that will work correctly on all devices, train staff, and most importantly, protect yourself from "newbie mistakes" in this business. That is still a headache. The tablet from it becomes an already packaged business.
Buying a ready-made business for the same money, but without a headache, you get a number of advantages:
The international network of city sites CitySites successfully operates in 159 cities in 13 countries
A two-day "Live-Intensive" course in the main office of the company, where we will tell and show on the example of the work of our branch the subtleties of project management
The payback period of the project is 18 months (and not two years to work in the red, and then go to zero)
You get a site + a mobile application and a proven business model, packaged in a step-by-step instruction on the work and development of the project
We fully train you and staff at the company's online university, where more than 10 years of experience of our specialists and partners are gathered
Everyone receives ongoing support and curator
We provide ongoing technical support for the site and applications
We provide branded marketing materials
Our team will support you as a class teacher in first grade. We will guide you from start to finish with the highest marks. And in honor of this action is valid!
Promotion until September 20, 2019
By purchasing a franchise before September 20, you get a 15% discount on the entrance fee, as well as a unique bonus: 2 consultations from the head of the affiliate department and 1 consultation from the editor:
First, at the beginning of the franchise launch with a hired manager;
The second - when building a sales department (also with a franchise manager). It will consider all the features of the work, the selection of sales scripts, monitoring the work of managers, etc .;
Third - work with the editor from CitySites.
Just tell the manager of CitySites: "I want a business!" and we will understand that you are interested in our promotion, or leave a request on our website by indicating the "I want a business!" promotional code in a comment.

You still have time to think, but keep in mind that when you acquire a franchise today, you will celebrate New Year in a completely different status. You will have your own unique urban audience, they will know you by sight, and advertisers will want your portal. All this will form not only your income, but also your personal brand. Pay attention today, buy tomorrow and become successful for the New Year!