We continue to publish material from Tatyana Prus, head of the Odessa sales department CitySites affiliate. Today Tatyana will share how she began career, as well as give a couple of tips on how to properly tune in job to be a winner and not give up when you have something not it turns out.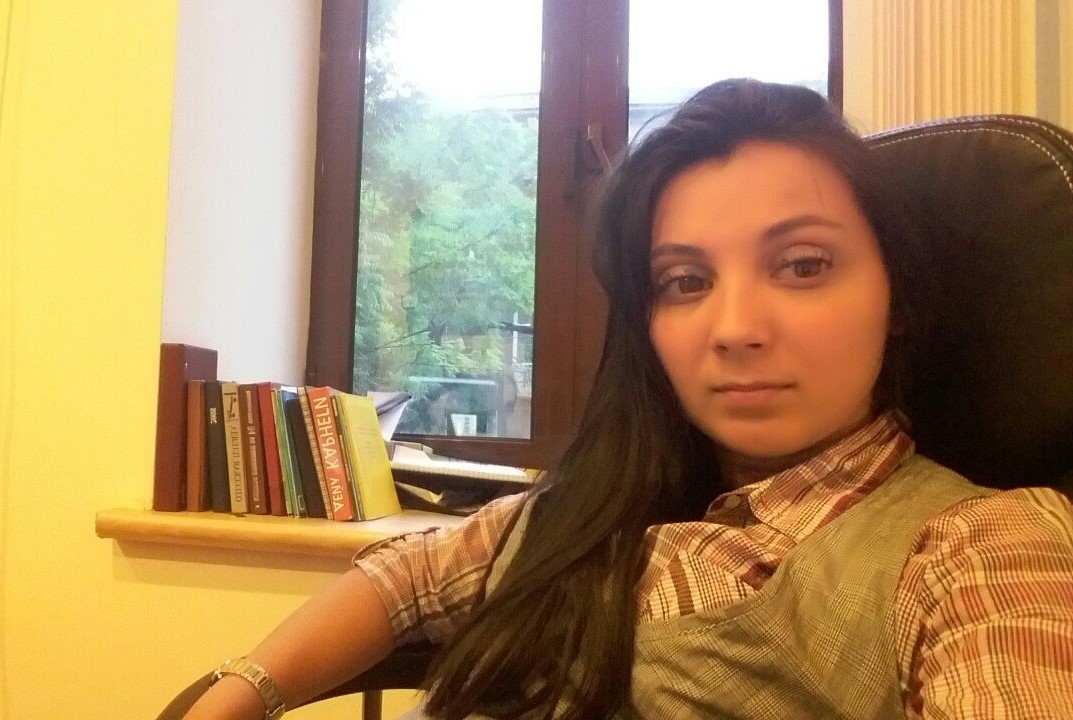 Hello!
Already from the first months of work, I started my first sales and the creation of a base clients, the project development perspective was, but in practice it turned out everything is much more complicated and my confidence was melting before my eyes. Many have become to quit because the salary was not always stable.
It happened that in a month I received from 500 to 1000 UAH, but perseverance prevailed over negative emotions. Later, having become a leader, I understood two things. The first - the staff turnover is quite normal, the second - not everyone ready to achieve goals.
Good I began to earn money after a year and a half. Stable income i achieved by attending trainings, reading literature, as well as by trial and mistakes. A sales manager's career is the experience of failures, objections, lunges of the type "advertising does not work", "expensive", "not interested", "not our profile ", etc.
Co time has become much easier CitySites webinars for beginners instructions, but at that time we were like blind kittens, not one the client was not given to us bloodlessly. As a result, I developed a certain customer service strategy, it allowed to work out the call as much as possible to the customer.
Having systematized The strategy created a series of rules and exercises, which now Enjoyed by our sales team. Breaking the veils of secrecy, I will tell you about them:
Stages before the call
- Who are you? This is calling Prus Tatyana
- Where are you calling from? Odessa website 048.ua
- Who are you calling? I need a leader, director.
- What do you need? There is a good offer for the development of your business.
When questions may sound different for a real call, the main point is their sequence. It would seem that there is something special, but in fact in the first 5-10 seconds, a person decides whether he will listen to you further or not.
Ask questions!
in sales there is a rule: the more questions, the more loyal to you the client. IN at that time I had no idea open, closed questions, alternative and so on. It was important to me how I can help directly Now the client, so that they know more about him, at a favorable price to him. Than the more information, the easier it is to offer exactly what you need in a given moment. If you have difficulties with questions, create a list of all possible (up to 10 pieces).
For example: do you have a website?
Yes! Great, we will make links to it.
No! Great, you can use our site as a personal page and personal access.
Do you work in Odessa or in all cities of Ukraine?
Only in Odessa! Well, there is a site 048.ua with a section Business services (if this is its target audience).
By all of Ukraine! Great, we have over 40 major cities for promoting your product, there are several tools for working.
Commercial offer
after 5-6 questions I already know exactly what to highlight, how to get the client maximum return on accommodation. For example: for a restaurant you can offer a banner in the Leisure section, and the Premium package in the directory enterprises.
Customer questions, handling objections
in its time for me was an insight that objections are hidden uncertainty in the purchase. And the more objections, the more customer wants to hear arguments for cooperation, learn more information. Therefore, I also like to work with objections.
Contract, payment
Is it convenient for you to make a deal at a meeting?
- Yes! Appointment appointment
- No! Payment to the current account.
usually a person in a telephone conversation remembers only 10% of the information from 100%, and he's not always ready to make a decision right now, or the need to consult with colleagues / partners is quite normal and has a place to be.
this the system decided to test my manager Danilchuk Anastasia and made in that month, three sales, out of three cold calls, i.e. the first time. I I use this scheme so far. No need to persuade the client and get angry if he eventually refused. I generally like failures like at least a person does not take my time, I do not spend it, and all that I can to do is update information about his company, find out the true reason failure, just asking about it and wish you all the best, of course with permission later to make a second call.
after doing homework, it will become much easier for you to conduct a conversation in the result is not to sell, but to give the opportunity to buy a product from you. After all, it is much nicer.
Assignment for active:
1. Write 10 or more personal qualities as a manager in 3 minutes. On In practice, it turned out that not everyone can do this even in an hour. Please don't confuse modesty with tact, a successful manager is not modest, but educated and tactful. You can be humble without eating anything at a party and tactless - telling the client what to do. Admit why Are you the most successful employee?
Example:
Honest, kind, single-minded
2. Write Properties / Benefits (6 points in 3 minutes)
Example:
Linking to the site / Increase in traffic
3. Make a list of 10 advantages of our company / site
Example:
The scale, uniqueness, efficiency and so on
To summarize:
by doing all these tasks, before the start of the working day, and spending 15-20 minutes time, you will immediately feel a surge of strength, energy, enthusiasm, and later having made a sale, you will receive a complete exchange of priceless energy. And if fear and insecurity begin to prevail - always reread your dignity and fight every day and win, getting pleasure!
The results of your achievements and questions, you can send me an e-mail: Tatiana-prus@048.ua
I will be glad! :)