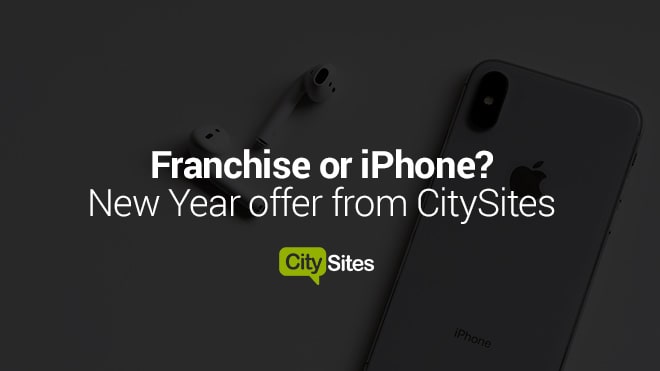 Оf this has never been and never will be. Make yourself a gift for the New year: get your city website for the price of iPhone 7 Plus! This is not a joke, we really Equate the lump-sum fee to the phone cost .
Unique franchise offer. January is a month of rest, but not for us. Buying a franchise under the terms of this promotion, you will get a ready working the site is already at the beginning of February 2017. Enter the New Year with a profitable franchise - proof of this 102 running projects.
Special purchase conditions are valid only until December 31, 2016. Leave a request for free now!