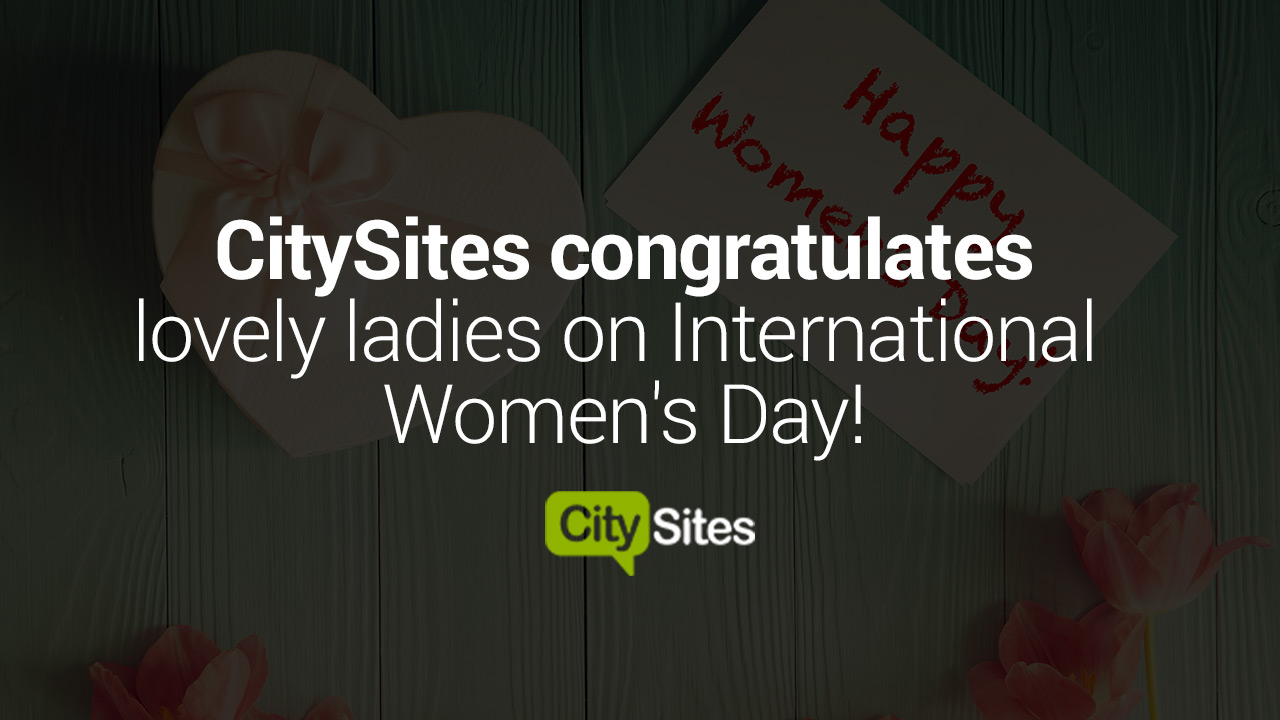 Lovely girls!
in this beautiful spring and a bit fussy day we congratulate you - the beautiful half of humanity since March 8! No coincidence that this the holiday is celebrated in the spring. Nature comes to life outside the window, we hear birds singing and enjoy the first warm rays of the sun. Woman in many ways similar to spring - beauty, emotions, rainbow of feelings and ability melt cold hearts. It is thanks to your gentle smiles, love, support, we men overcome adversity and we feel stronger.
Let not only on this day you are not ignored by male care and attention, and wonderful holiday emotions inspire new creative success, or at least shopping.
Love and be loved, and we, men, will do everything so that you always remain happy!
Male team CitySites