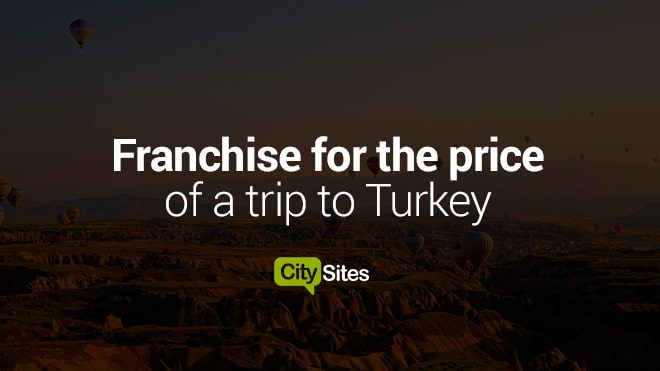 Own a business for the price of a trip for two to Turkey!
A unique offer to purchase a CitySites franchise.
Between March 20 to April 7 , we equate the cost of the city's website and mobile application with the cost of a week's rest in Turkey !
Hurry up to acquire your business in the specified period, and you will pay back investments in lump-sum payment until the end of the tourist season this year. So so you can afford not only a quality summer vacation, but also get a working business that brings a steady profit!
What do you get?
Working business in a month .
2 franchises for the price of one: your city's website + city's mobile application.
EO promotion and support for city groups on social networks.
Leave a request for a discount!