We continue our Instagram heading of the day, and today in our photo collection there is a bright account the site of the city of Lviv - 032.ua .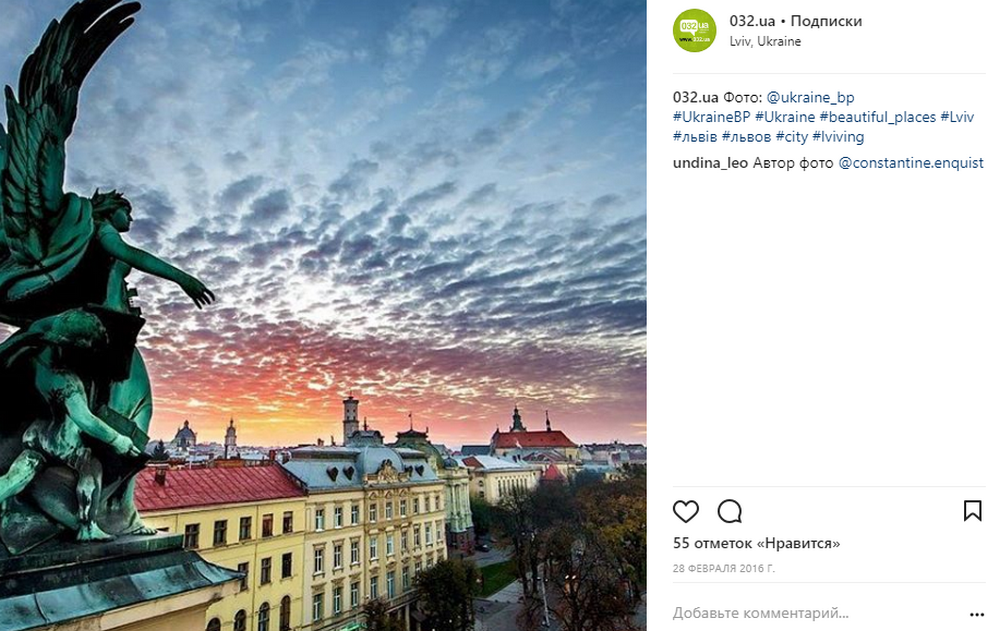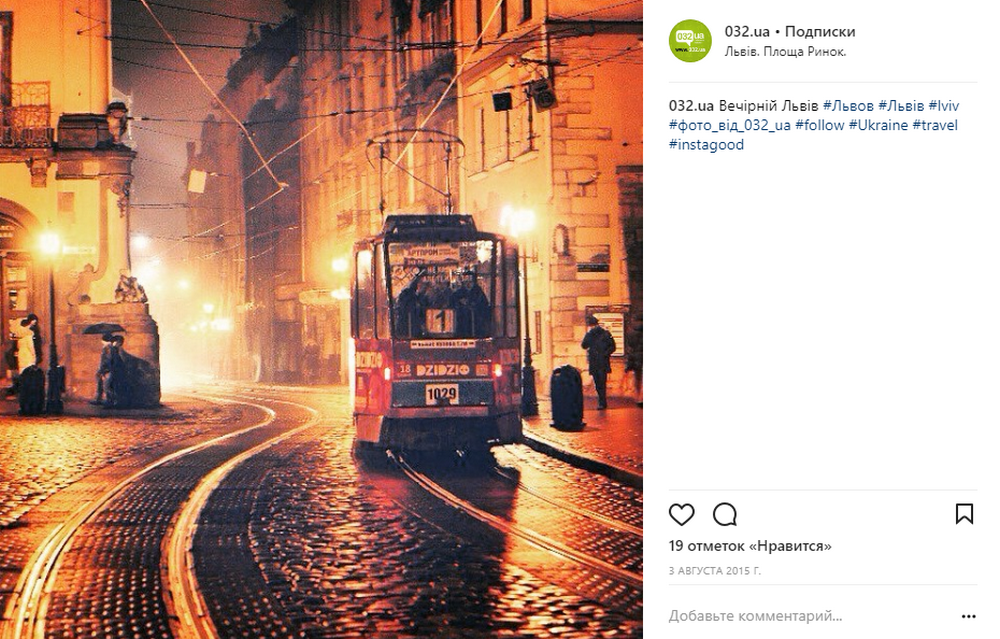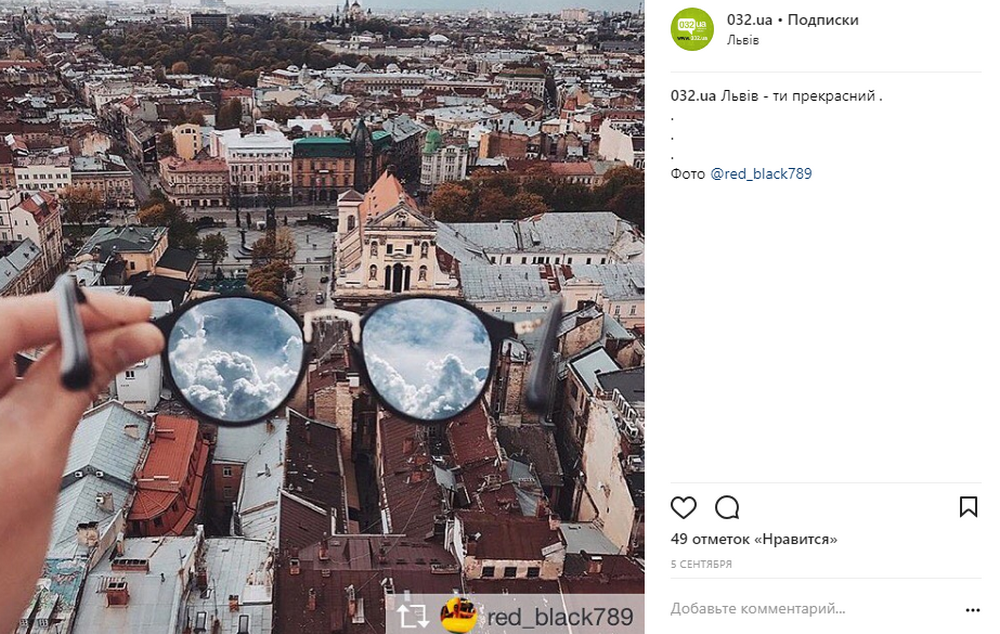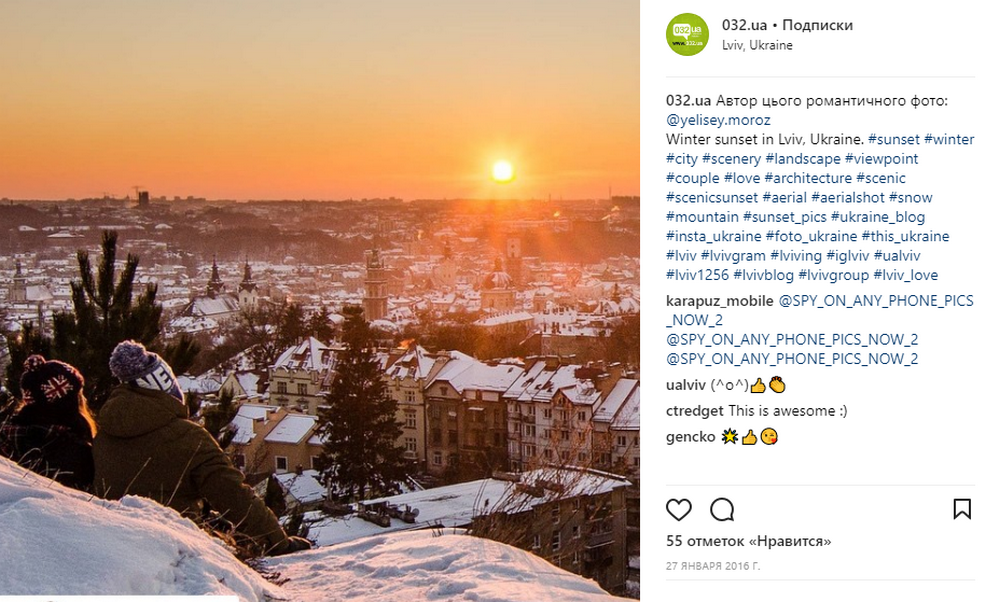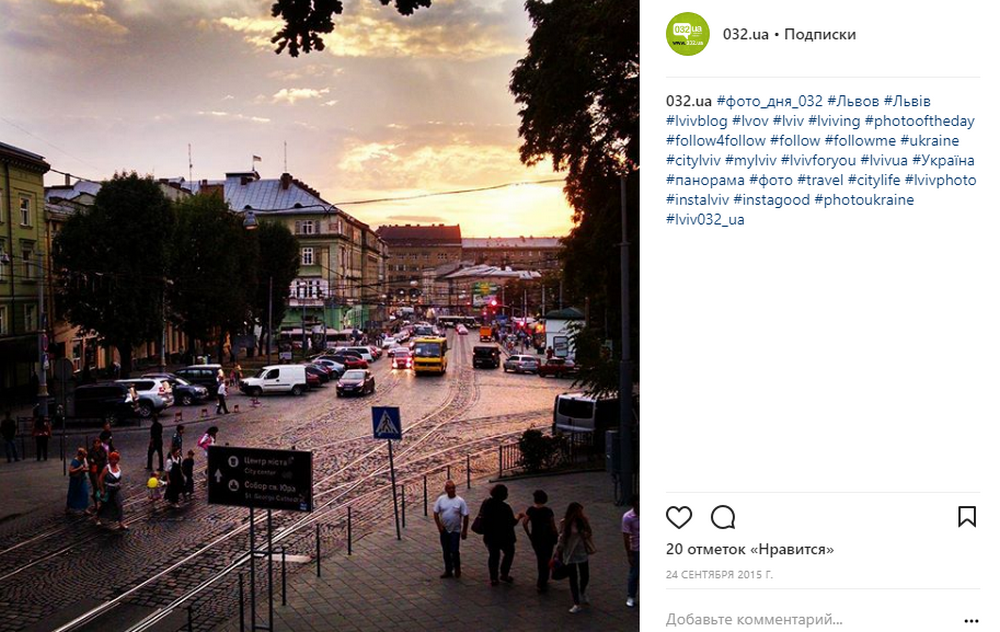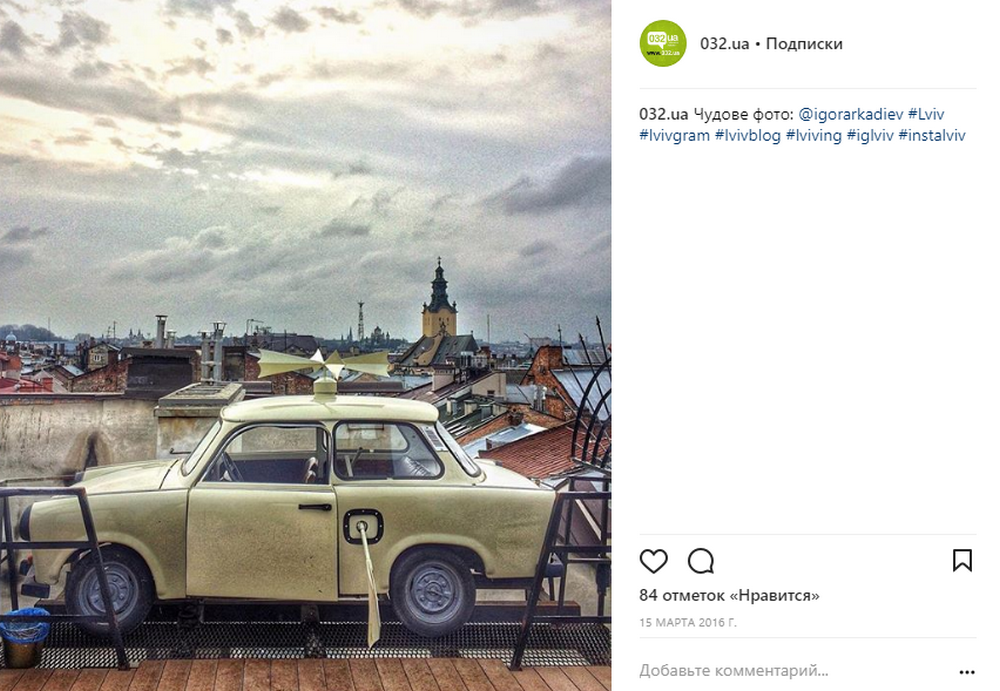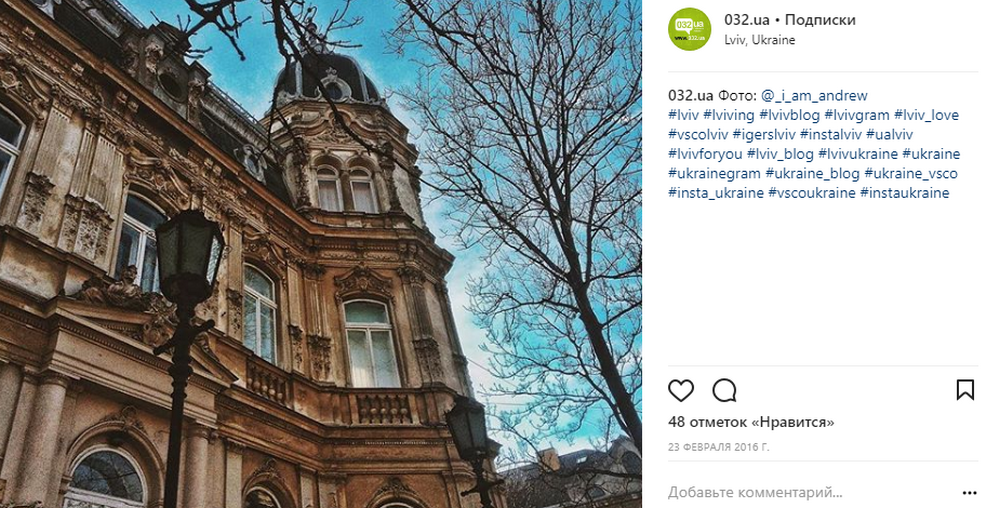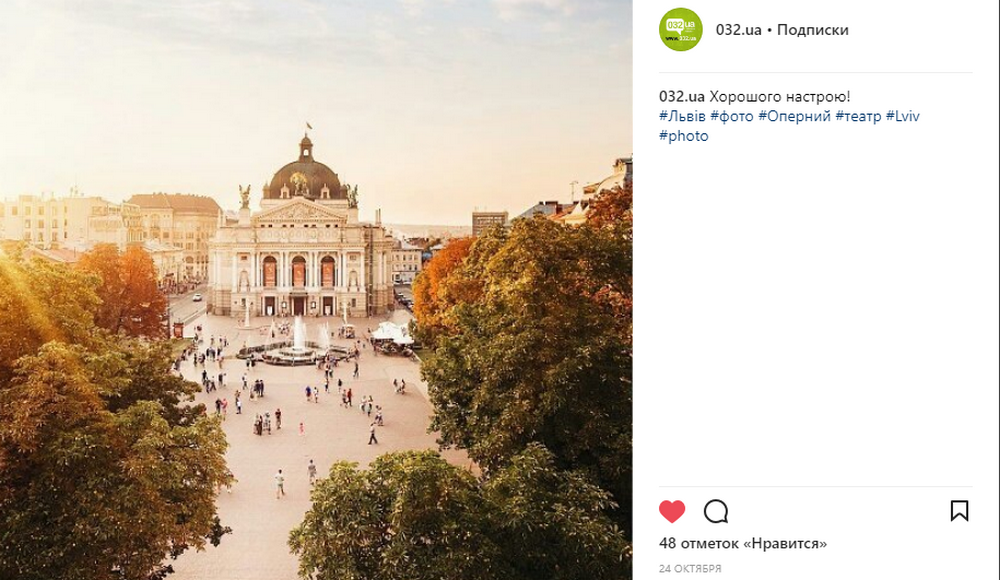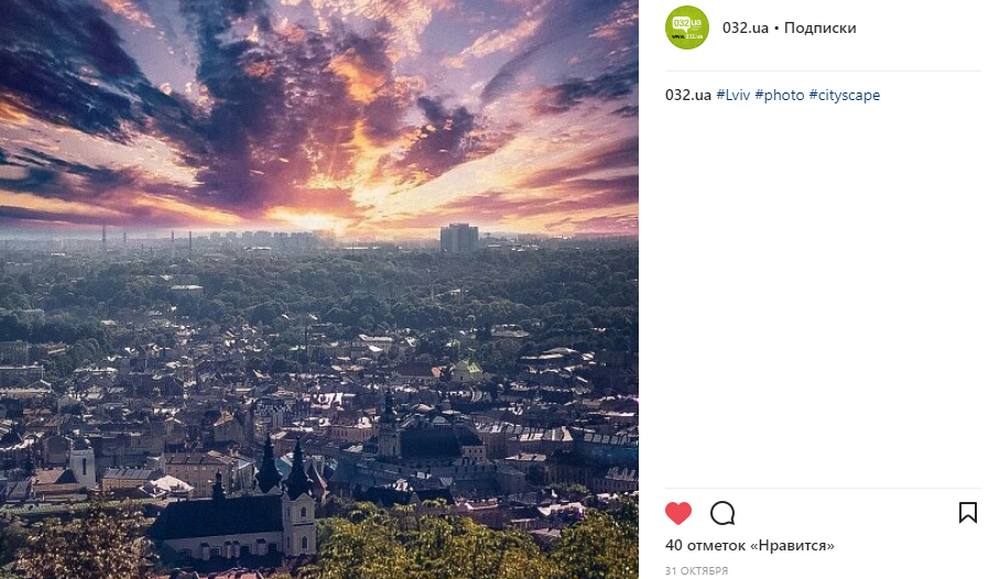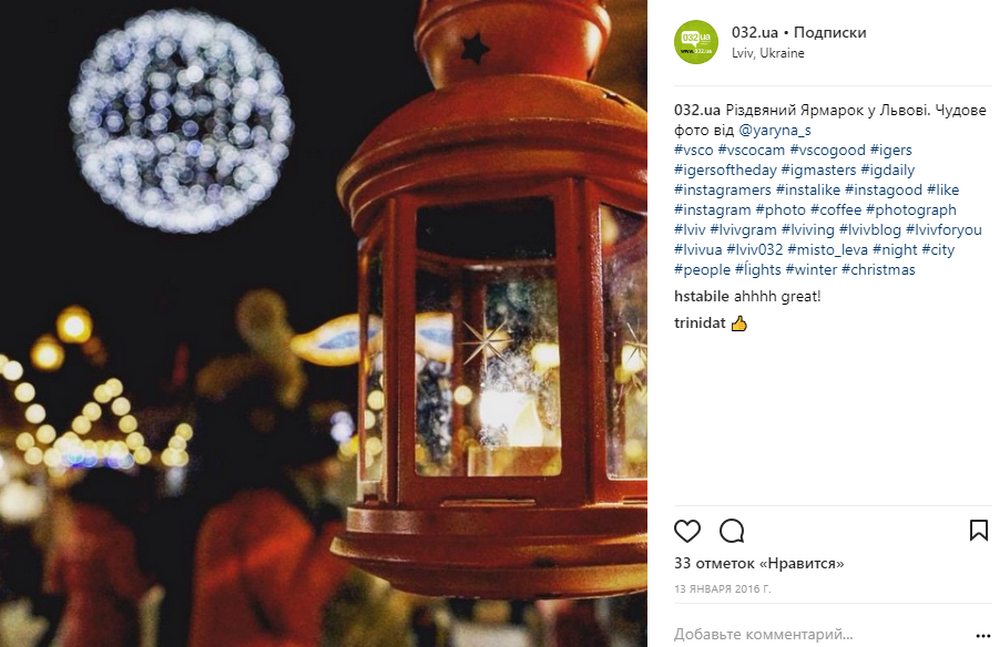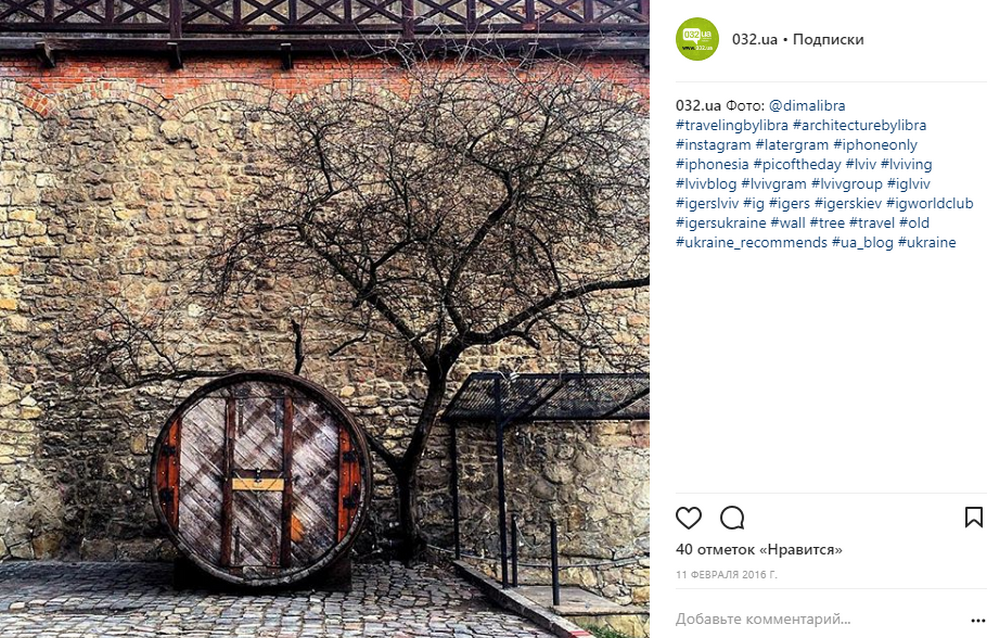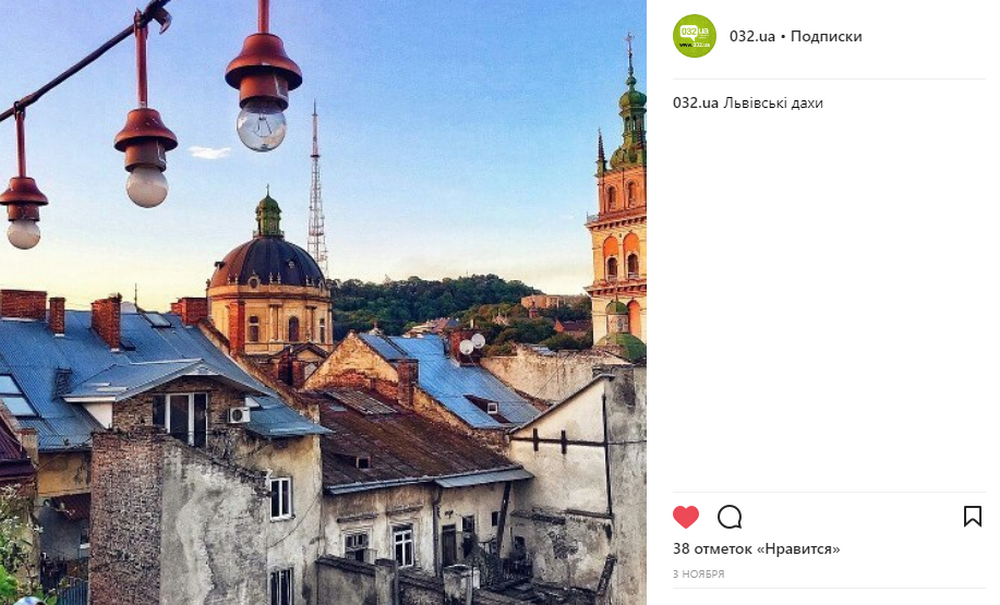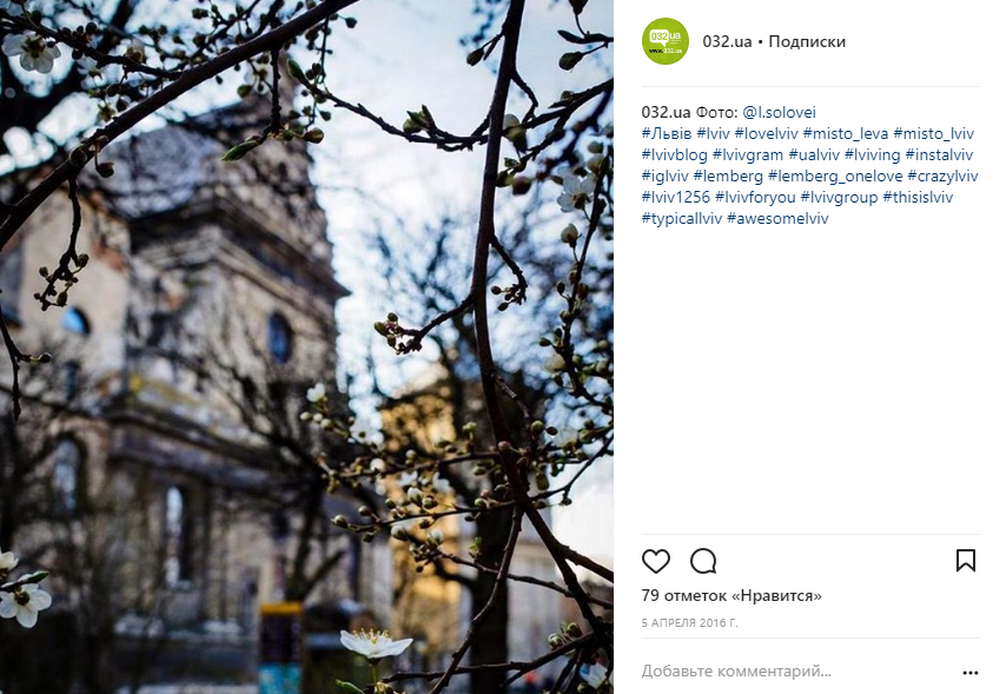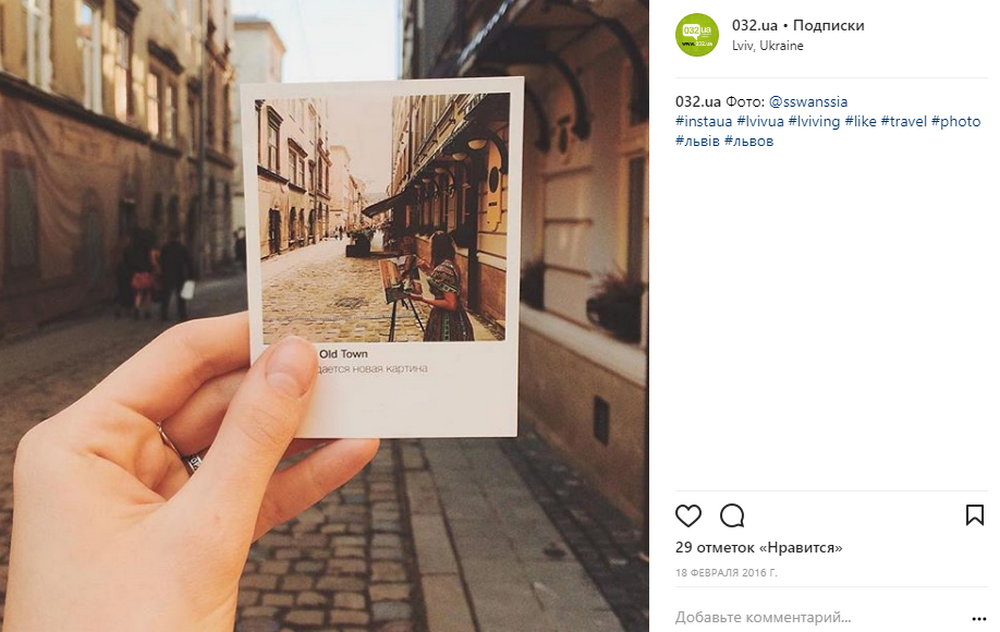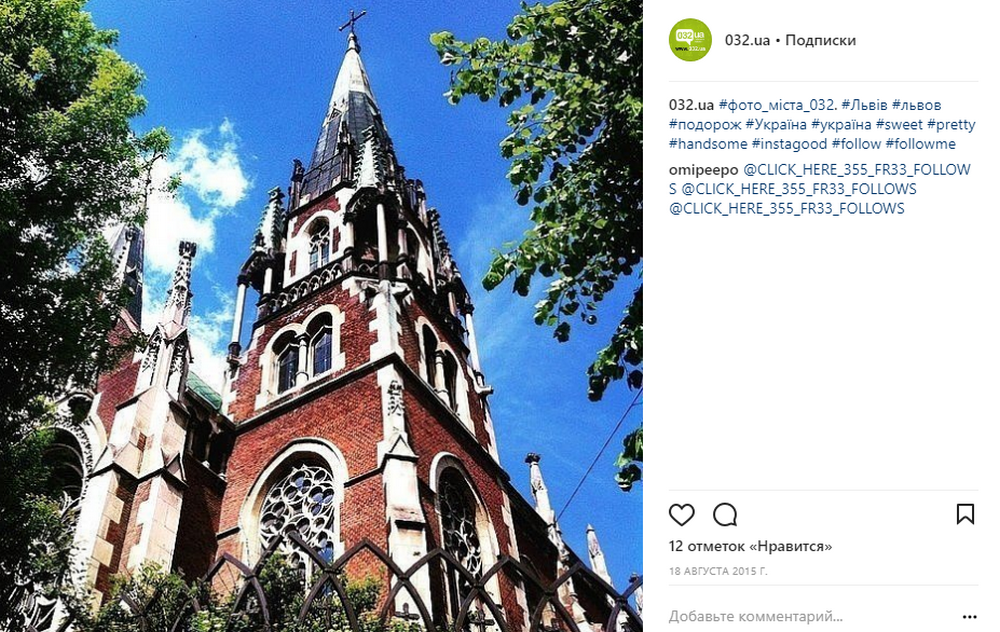 And so that our material today is also useful, we have put together effective recommendations for promoting your Instagram account . So, what you need to promote your site or product using this application:
1. Create a business page :
for commercial promotion we set up a business account (not personal page), fulfilling all the requirements for its configuration in the application;
integrate the page with Facebook;
in the "Name" field, be sure to indicate the name of your brand, in the "Information" field - what you are doing and a link to the site;
we recommend putting the brand logo on the profile photo.
2. In your post stick to your corporate identity - find your "trick" and try to make content in a single recognizable vein. Be sure to use all the features of the application - photos, videos, history, etc. Don't let your reader get bored.
3. Remember to use geotags and hashtags . This promotes your page, increasing the frequency of its SERPs on recommended accounts. And hashtags help you navigate in the headings, only they should be unique to your brand.
4. Chat with subscribers : organize contests, sweepstakes, repost customer photos with your goods, be sure to respond to comments, especially pay attention to negative reviews. Try to figure out what caused negative comment and neutralize it. Also try to communicate with subscribers personalized using the @ sign in front of the name, and not drag out with answers: Instagram is a fairly dynamic social network.
Well and about the main thing. Today, Instagram promotion may be effective enough, but do not forget that your customer is this is a living person with his problems that your product is called decide, so pay attention to customer focus and high service level.