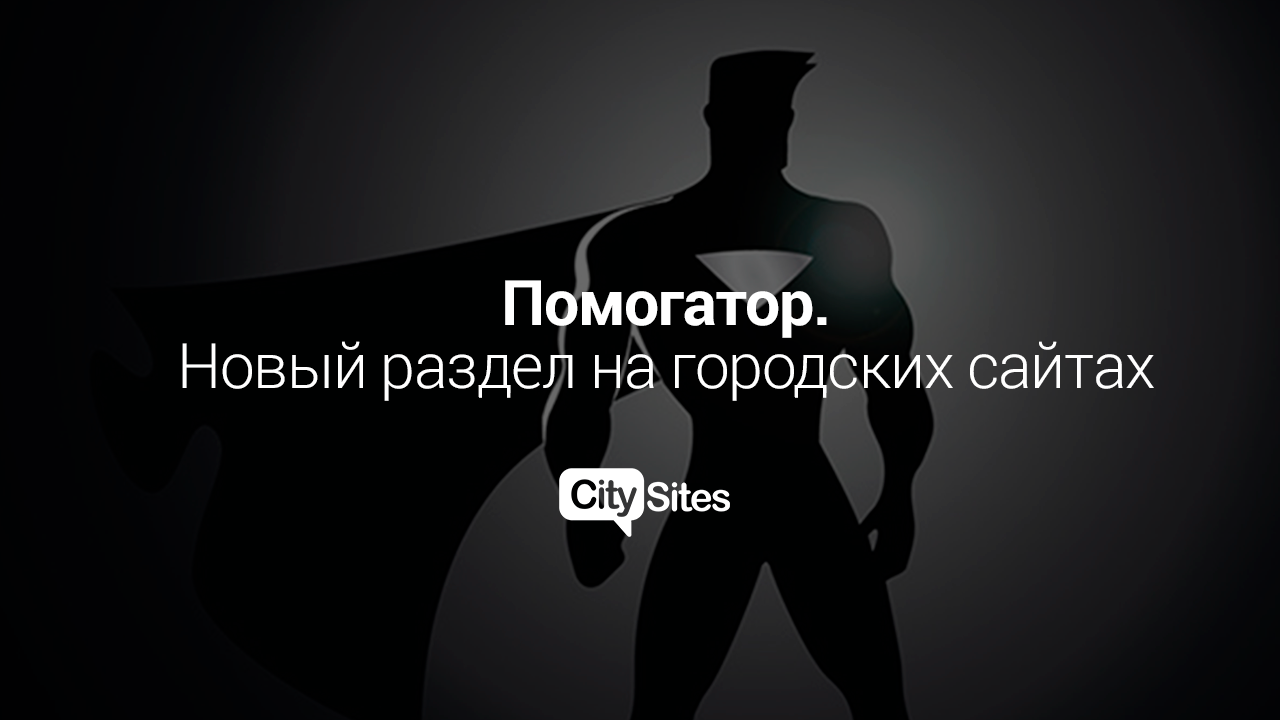 Okay Helper
What unites chat of bots, voice assistants Siri and Ok Google and tons unstructured information on the Internet, right, complexity answer a specific personal request of a person. They all give out the first the result, often templated and "flat". Which is not exact answers the question of interest. After the first request comes the second, followed by a third. A man reads several articles to find the right ones. the answers.
We thought and developed an information section that will be clearly answer the request. It will become comprehensive and useful. On city sites "Helper" appeared. We analyzed the requests of residents from different cities and saw that many were interested before the start of the school year "What medical certificates do schoolchildren need?" . Regardless of the season, residents are interested in: "How to get a housing subsidy?", "What you need to know about vaccination?" . In the summer, the topics of fighting heat, first aid for bites were relevant insects. It was decided to collect detailed information on each issue and prepare a detailed review.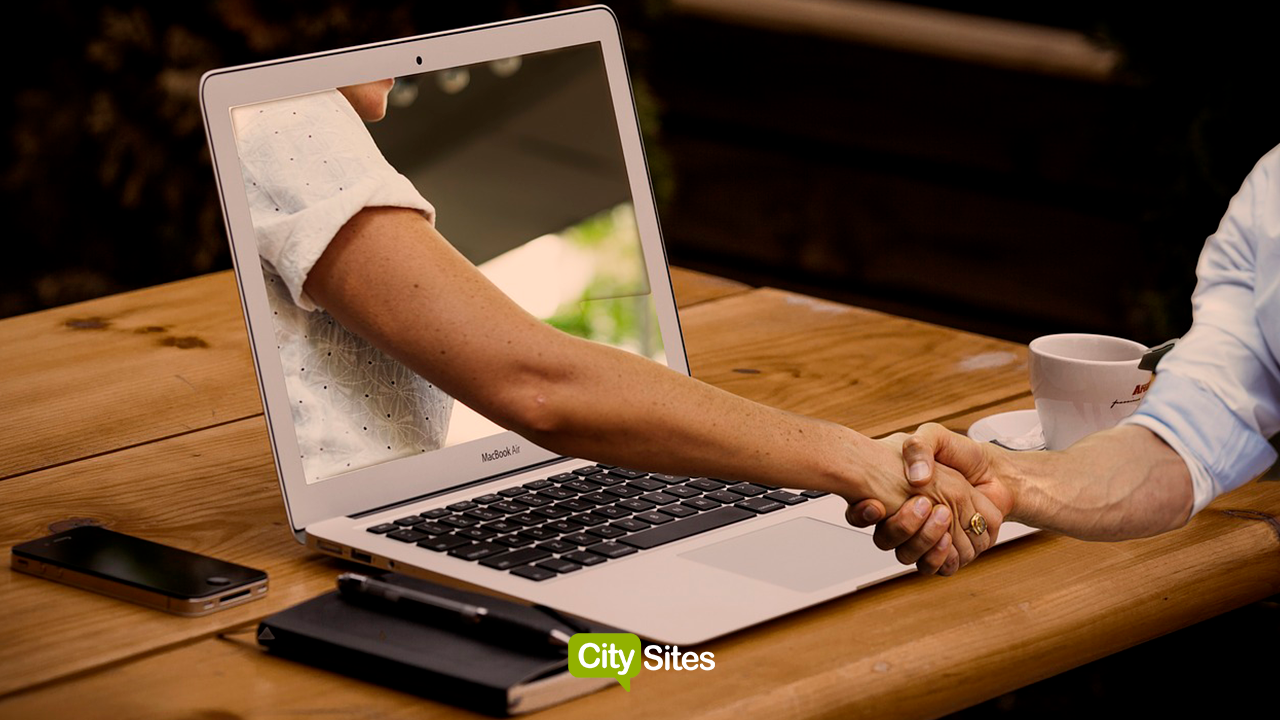 Our mission
We We want to be helpful, to help you find answers to important questions, and save people time. We believe - to create really useful content it is possible and necessary. We see ourselves in the future as an "applied assistant", tips which experts check and vouch for their relevance and practicality.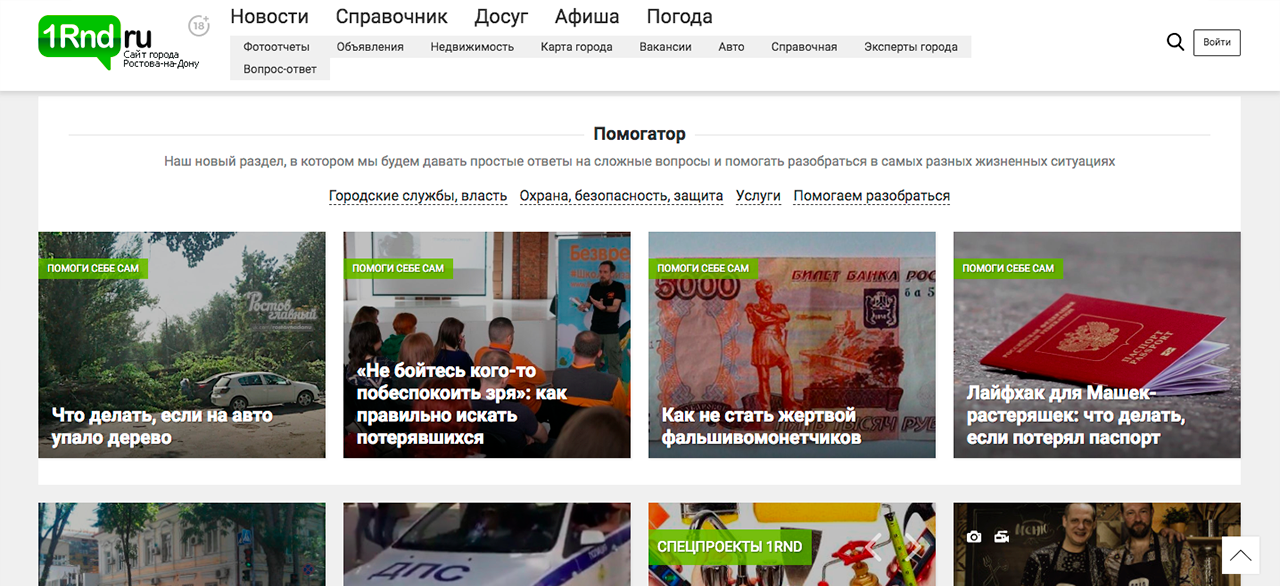 Topic "Helper" at the time of writing, is on the city website:
of Kiev;
Kharkov;
Lviv;
of the Dnieper;
Melitopol;
of the White Church;
Donetsk;
Lugansk;
Mariupol;
Nikolaev;
Krivoy Rog;
Zaporizhia;
Odessa;
Simferopol;
Naberezhnye Chelny;
Rostov-on-Don;
Bishkek.
Connect section can each city portal as desired. We are committed to in the near future to make "Helper" the best catalog of useful content.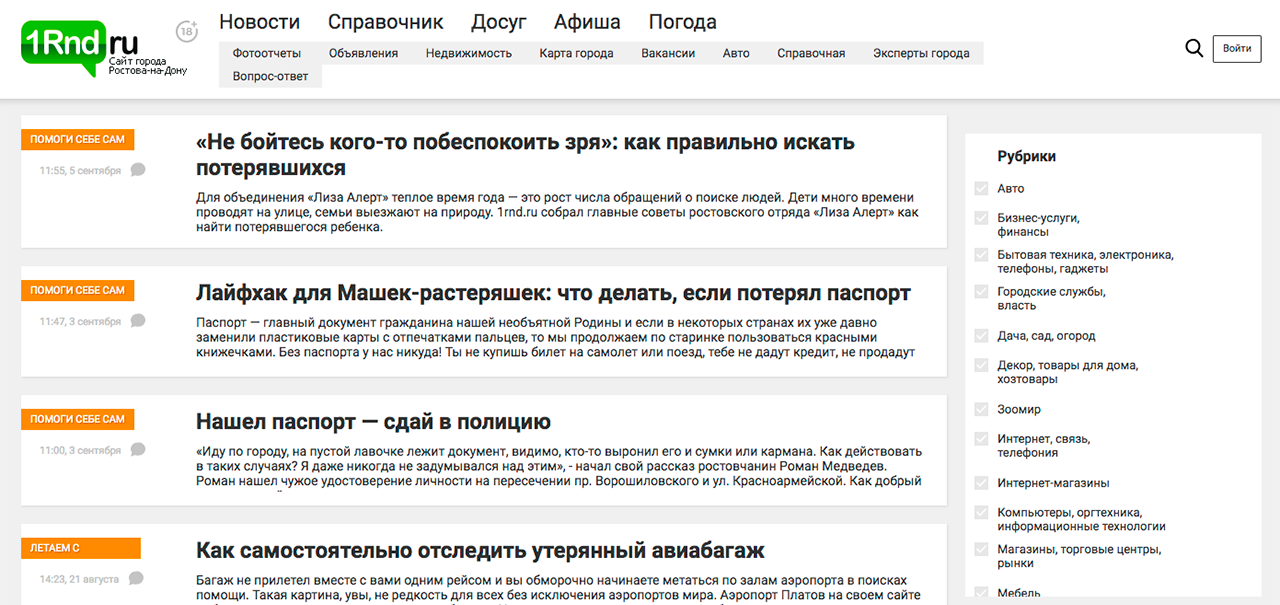 What are we writing about?
In the section we publish reviews on social topics that concern residents of cities and regions. We select topics based on people's requests in search engines, social networks and forums. The most active citizens send letters with topics of future publications by e-mail. We prepare information as "problems" arise, but we strive to make heading regular. We will update already written materials and add new ones, follow trends and pay attention to "sharp" ones issues.
in Top topics discussed: medicine, education, safety and execution of various documents. Although there are general questions that help organize leisure activities for residents. Every year in countries occurs so many innovations that keeping track of everyone is difficult. Our challenge Track all changes and make information about them accessible to everyone. Our the main credo is less water, more practical benefits.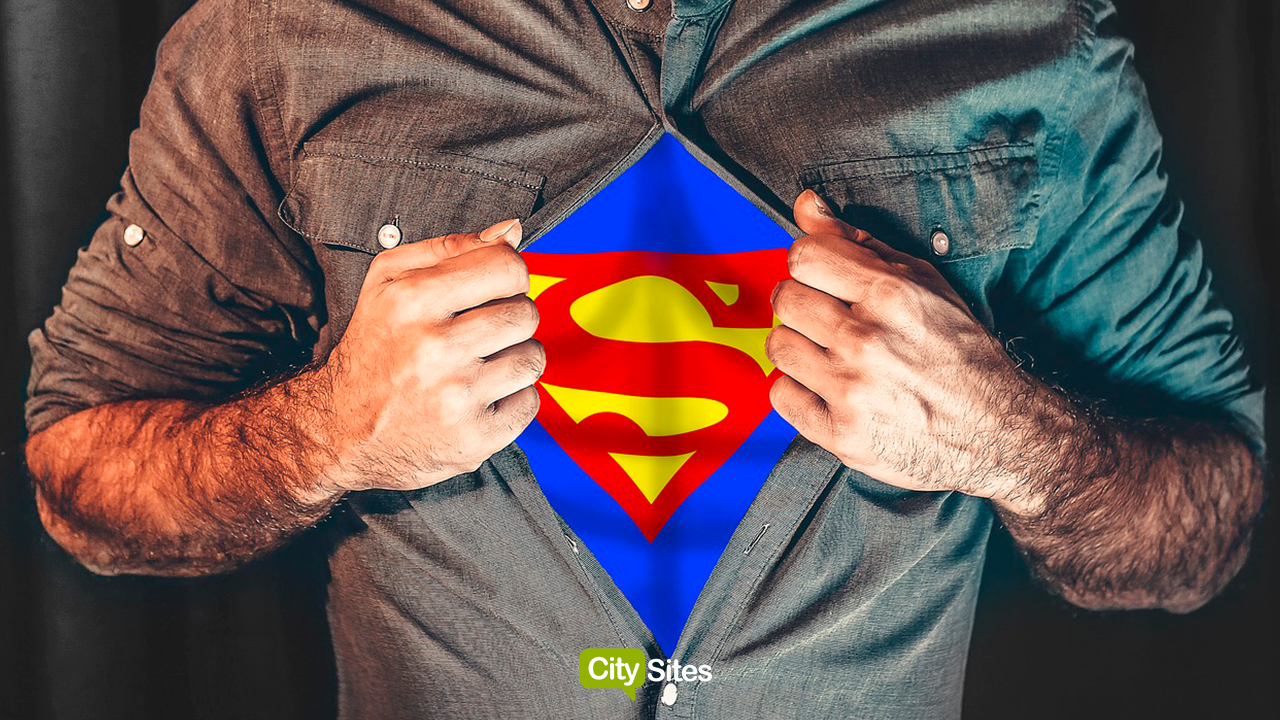 Why can we be trusted?
There is a moment of "truthfulness" in the search for the necessary information from various sources. Everyone has encountered such situations. one site says one, another on Wikipedia. In real life it turns out that the third one in general. This is an open problem, no one verified information. We check the sources, ask the experts, We try to plunge deeply into the situation and give a complete answer to it. So that people are "savvy" and know all the nuances. Often coming in civil service it turns out that some kind of "piece of paper" is not enough. Again, you need to go to another office, wait and return in turn.
There are moment of time". The student who successfully passed the ZNO or USE must know what date and when he can apply to universities. Agree, it is important to find the answer to the question in time: "By what date do you need to prepare and hand over the papers?" , because it depends on whether a person enters a higher education institution or not. A similar situation is with the relevance of the information. Change one of process procedures may result in changes to documents and cost. If you do not update the article, then people, having read the outdated information will lose time. It seems to be a trifle, but how much easier when she accounted for. Our life consists of such trifles. We will do everything so that they are pleasant for you and do not cause unnecessary problems.

Join , editions of city sites are waiting for you to prepare material, which will be useful to you and friends. Tell us the news through the form on the site, email or social networks of that city site, which reader you are.
Read also: "IGTV for Business".