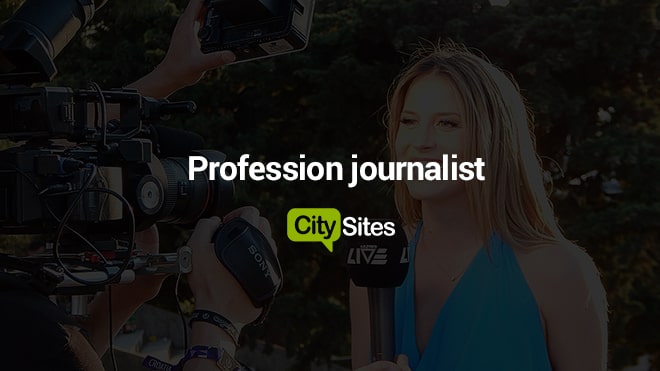 Profession journalist is one of the most important and influential in the modern world. Maybe, many do not realize this (sometimes even the journalists themselves are not aware), however pen power is one of the strongest tools to influence the masses. Many today comprehend the profession of a journalist in the process of life, and not at university: You can become a copywriter, an online journalist etc. It is important to understand how this industry is responsible. Today we let's talk about important points and difficulties in the profession of a journalist.
High responsibility to the audience. " we responsible for those who tamed..." Before feed always need to remember about how this information will affect the reader: positively or negatively, useful, relevant etc. Most important thing is audience important, positive and information, negativity today rushing from all sides. Everyone tired of him. And they will want to follow a positive journalist.
Oftenthe person gets psychologicalstress in search of information.To get a "freshman" often needgo through a ton of stressfulsituations: to get into where they are not allowed,get out and invent methodsreceiving information. It will not standeach. Of course, if we just sitand monitor the news on the network, rewritingthem, then the stress level is lower, but it's aboutfull-fledged journalism practice.
Checkthe veracity of the information. Favoritethe phrase of my 75-year-old grandmother, "And I'm inI read the Internet .... "and rushed.It starts to yank me. Becausebaby boomers (1944-1964) strongly believe inwritten on the web. After all, when they were growing,only truth was written in the newspapersand nothing but the truth, and if you don'tI agree - an enemy of the state. Stillsince then they sacredly believe in truthfulness"Chestnut from impotence", "pregnancyLimes Vaikule "," burning pillsfat ", etc. It is important to remember that we mustwrite the truth, test it, because someonebelieves us, sincerely believes. Yes and sometimeslives depend on the veracity of informationin the news.
Highthe rhythm of labor.Sometimes we have to write texts andintensive articles that causesthe next nuance.
Creativethe crisisTo write articles is not to nail up nails.Though they say, "You're nothing in your lifeI didn't hold heavier than a pen ... "the truth is farfrom this. Journalist every dayfaced with problems more thanthe severity of the raised hammer. Important to giveyourself rest and do a reboot. Changeactivities, topics, articles, etc.
Challengesin communication with peopleGeneral information gathering and communication- a difficult thing, I tell you. itreal art. People oftenunfriendly and scared, thereforea journalist should be a little psychologist,to be able to communicate witheach respondent.
To You didn't do or write, remember that what is the Sieve of Socrates:
First Sieve: Is it true that I'm writing?
Second Sieve: Does it bring good?
Third Sieve: Does it benefit?
and then this profession will be with joy to you and your readers.
Learn more about our finished product business can on the home page.