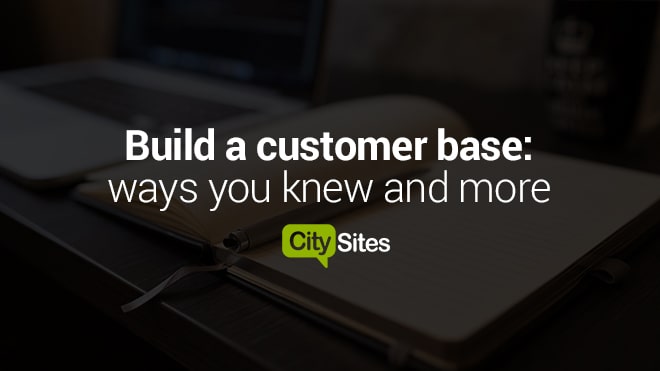 Almost everyone who works in the field of e-mail marketing knows that the key element is the quantity and quality of customers in the database. Specialists replenish the database with a variety of methods, but it is especially difficult for beginners who do not know where to start. In a small business (and sometimes on average), the owner is the marketer, so this information is for you. Let's figure it out together!
The main methods can be divided into 5 large groups:
Use the subscription form
Collect addresses from the site
Invite people to become your follower
Stimulate your subscription through social networks
Collect offline data
I want to warn you right away: you don't need to use all five groups at once, it's best to determine the one that best suits you and your target audience. If you don't know exactly which method is right for you, then test it experimentally.
First group: subscription form
There can be a ton of options, but there are nuances everywhere.
Subscription from the landing page - if the customer is not ready to immediately buy the offered product, despite the"> Subscription on the sidebar - you can make sure that the "access" to the form is constant, so to speak, went through the pages with the user, for this it needs to be placed on the side. The form will always be at the user's fingertips and will enable him to instantly leave a request. Consent to the newsletter - if you are constantly organizing some events, you can set the consent to the newsletter in the form of a "tick". In this way, data is also collected. Form in a pop-up window. One of the most popular methods for placing a form, but it is often very intrusive. Remember how many times you nervously looked for a cross to remove a similar shape, so here you need to think about whether this method will work specifically for your target audience. Pop up at the end. Like in Harry Potter: "it opens at the very end." So here, ask the user to leave their contact details when he is already leaving your page, perhaps this is the case! And by the way, not very intrusive. The footer form. A less noticeable place, but quite traditional, where users are already used to subscribing. Subscription offer in the product card. When you can offer a discount or report a promotion, this is a very appropriate option, especially if the discount comes instantly. Second group: collecting information from the site Let's talk about non-obvious ways to collect data.

Intrigue creation. You can create a unique offer, which is available only after registration. A closed section should be very desirable, it is necessary to motivate the user and offer a chic benefit.
Discounts for registered users only. A great way to build a ton of followers. All you need to display promotional prices is to specify an email address and agree to a subscription.
The ability to track prices, wait for a discount, also via email.
Desired. He is a list of desired products. Of course, such a function is available only to registered users. By the way, this is a very convenient feature and it is now gaining widespread popularity.
You can also invite friends and share with them by filling out the line your email address and your friend.

Of the more obvious methods:

Subscribe to the newsletter after placing your order.
The ability to log in via social networks. A very convenient thing in terms of obtaining permission to send out that and collecting data altogether.

We will consider other options in the following articles.